Hans Lüdemann TransEuropeExpress
Polyjazz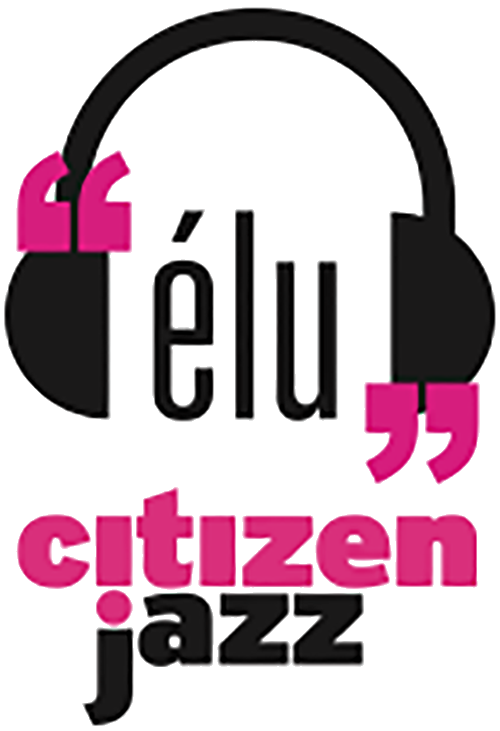 With this album we open a new musical chapter – and can indirectly connect to past chapters in European Jazz history. The "TransEuropeExpress" (T.E.E.), has a lineup that is in the middle between the common small groups in Jazz and the bigband und that successfully unites musical mobility and improvisatory freedom with a broad palette of colours. It is conceived in a way that it gives room for improvisation also outside of soloistic contributions and it achieves a transparent chamber music sound. In this octet outstanding musicians of contemporary French and German Jazz have united to draw creative energies from the dispute and fusion of their different dialects and to form colourful and multilayered images of European Jazz.
---
Artists
Hans Lüdemann – piano, virtual piano
Yves Robert – trombone
Silke Eberhard – alto saxophone, clarinet, bass clarinet
Alexandra Grimal – soprano & tenor saxophones, voice
Théo Ceccaldi – violin
Kalle Kalima – guitar
Sébastien Boisseau – double bass
Dejan Terzic – drums, percussion
& Ronny Graupe – guitar (original member of T.E.E. / not on the recording)
---
About the album
Compositions by Hans Lüdemann (#1,5,7,10), Sébastien Boisseau (#2,3), Dejan Terzic (#4), Yves Robert (#6), Théo Ceccaldi (#8) and Silke Eberhard (#9)
Recorded at BMC Concert Hall on 26-28 November, 2015
Recorded by Viktor Szabó
Mixed and mastered by Viktor Szabó and Hans Lüdemann on 26-27 October, 2017 
Artwork: László Huszár / Greenroom 
Produced by László Gőz
Label manager: Tamás Bognár
SÉBASTIEN BOISSEAU | Photo: Krisztina Csendes
KALLE KALIMA | Photo: Krisztina Csendes
THÉO CECCALDI | Photo: Krisztina Csendes
ALEXANDRA GRIMAL | Photo: Krisztina Csendes
SILKE EBERHARD | Photo: Krisztina Csendes
YVES ROBERT | Photo: Krisztina Csendes
HANS LÜDEMANN | Photo: Krisztina Csendes
TRANSEUROPEEXPRESS | Photo: Krisztina Csendes
TRANSEUROPEEXPRESS | Photo: Hyou Vielz
---
---
Hans Lüdemann TransEuropeExpress: Polyjazz
01
Schwarz in Weiss (Black in White)
8:19
04
Traum im Traum (Dream whitin a Dream)
9:50
06
Des Arbres sous les pieds (The Trees under the Feet)
7:45
08
Trois fois rien (Next to Nothing)
10:42
The album is available in digital form at our retail partners
---
---
in English
(find the original German text and a French translation below)
PolyJazz

With this album we open a new musical chapter – and can indirectly connect to past chapters in European Jazz history. The "TransEuropeExpress" (T.E.E.), has a lineup that is in the middle between the common small groups in Jazz and the bigband und that successfully unites musical mobility and improvisatory freedom with a broad palette of colours. It is conceived in a way that it gives room for improvisation also outside of soloistic contributions and it achieves a transparent chamber music sound. In this octet outstanding musicians of contemporary French and German Jazz have united to draw creative energies from the dispute and fusion of their different dialects and to form colourful and multilayered images of European Jazz. The music is beyond postmodernism in the sense of a juxtaposition of styles, but goes a step further by incorporating and integrating different musical colours into unified layers and webs. This happens melodically and rhythmically, harmonically and formally. Everything is interwoven and there is no sharp line of distinction between solo and collective, form and freedom, harmony and dissonance, composition and improvisation, but all these blend with each other constantly. The music is polyphonic, polyrhythmic, polyharmonic, polychrome and polystylistic and can be subsumed in the term "PolyJazz". The music may sound both "light French" and "structured German" – even if these are probably only clichés that could be turned around. The musicians are not stylistically limited to Jazz, but draw from a universal understanding of music. The instrumentation with violin and guitar, trombone, saxophones, bass clarinet, piano, double bass and drums is not necessarily typical for Jazz, but offers a certain freedom from a clearly defined stylistic classification. One can sense a collective and cooperative spirit in the band that is expressed in a sensitivity, vigilance and agility that is constantly present.

This spirit can be heard right from the start of the first piece on the album, Schwarz in Weiss ("Black in White"), when bass, violin and trombone improvise feather-light structures, accompanied by the quartertone ostinato of my "virtual piano" - a contrast with Kalle Kalima's long soloistic arch in his guitar solo towards the finale of the same piece. In Angel's thought by bass player Sebastien Boisseau the sensitivity of the sound makes us forget that we are listening to a large ensemble, so intricately woven is the musical fabric that grows out of the opening tones sung and played by saxophonist Alexandra Grimal. Traum im Traum ("Dream within a Dream") , a composition by T.E.E. drummer Dejan Terzic, interleaves the voices of the ensemble and the improvisations into a mosaic. Crum is a kind of "suite", developing composed and improvised arches out of melodic and rhythmic cells. One could also hear it as a "concert" introducing the ensemble both as a collective and also with its individual voices.

Des Arbres sous les pieds ("The Trees under the Feet") composed by trombonist Yves Robert, is poetic in its title as well as in its Klangfarben melodies that are changing in instrumentation from note to note, and the light-footed handling of the independent voices. Disturbed creates some contrast and shows with what degree of expressivity the ensemble can condense the music and get it straight to the point. Trois fois rien ("Next to Nothing") is a composition of violinist Théo Ceccaldi, who deploys the musicians in pairs: Yves/Hans, Theo/Kalle, Silke/Alexandra, Sebastien/Dejan. He works not only with layers, but also with a technique of sharp cuts, contrasting passages of breathless intensity with an utterly reduced and softly fading coda. The title Lu-an Gua pian is based on a misunderstanding: Alto saxophone player Silke Eberhard interpreted the band name as "tea ensemble" (German: "Tee" = tea) and named her composition after a brand of tea. This does in no way affect the concision of the piece that blends precise thematic elements and mostly free improvisation. Enge Bewegung ("Narrow Movement") is like Schwarz in Weiss, Crum and Disturbed a composition of mine (Hans Lüdemann). Together they are constituting the base and the frame for the work of the ensemble. Enge Bewegung, like Schwarz in Weiss, takes up microtonal elements. After the solo bass introduction and the collective accompaniment a quartertone theme enters, intonated by violin, tenor sax and the "virtual" piano in quartertone tuning. After the lyric first part the theme returns at the end, this time changed into the fast 5/8 rhythm of the piece's finale.

I see a personal connection of the T.E.E. Ensemble with the work I did with my septet RISM 7 in the 90s. It also had guitar and violin, played by Marc Ducret and Mark Feldman and introduced very young saxophonist Hayden Chisholm. That was a "dream band" and now I have found a new one. There also is a predecessor of the T.E.E. that is historically important, the "Deutsch- Französische Jazzensemble" (French-German Jazz Ensemble) that existed over many years until 2004 under the direction of Albert Mangelsdorff and Henri Texier, among others. Yves Robert played in it as a young musician. Even if our current concept is very different from that project, it does continue to work in the transboundary and European spirit that was founded with the historic project. And there are other legendary octets in Jazz history that could come to mind: Ornette Coleman's Free Jazz ensemble and Peter Brötzmann's Machine Gun. Maybe it is the circumstance of leaving the conventions of standard group formats that helps the music to move into other directions.

The TransEuropeExpress, originally called T.E.E. Ensemble, was initiated by the Goethe institute Paris, it's director Joachim Umlauf and the program manager Katharina Scriba on occasion of the 50th jubilee of the German-French treaty ("Traité d'Elysée") in 2013. The French première was at the Goethe institute Paris on September 18, 2013, the German première followed at the "Vive le Jazz" festival Köln in October 2013. As the founder and artistic director of the ensemble I had pursued a musical conception and Leit-Idee from the start that guided me also in the selection of the musicians, rather than bringing together disparate individuals. With the existing German - French trio ROOMS with Sebastien Boisseau, Dejan Terzic and myself there was an excellent base for building the octet. This proved to be the right strategy. I will never forget the moment of our first rehearsal in the hall of the Goethe institute Paris. When the musicians, who at that point were mostly new to me, started warming up on their instruments, I could hardly believe my ears. The quality that was displayed through these randomly played notes were a revelation. They made clear that my expectations were by far exceeded. The successful start created dynamics of its own and the wish of the musicians to continue the collective work, allowing the ensemble to grow into a homogenous unity.

In 2014, the T.E.E. was invited to the "Jazzdor" festival in Berlin, in 2015 to the "Jazzdor" Strasbourg/Offenburg, the festival crossing the German/French border. Our concert there was on November 14, one day after the terrible terrorist attacks in Paris. Alexandra Grimal had problems to get out of Paris but finally made it to Strasbourg, where our concert felt like a personal experience of European solidarity in a difficult moment. At the end of that month we got together again in Budapest at the Budapest Music Centre to make the recordings for this album for BMC Records. The original guitarist of the ensemble, Ronny Graupe, was unable to do this session and was replaced by Kalle Kalima. Now, in 2018, we can finally introduce the ensemble to a larger public with this CD debut and a series of concerts. While you hear Kalle Kalima on the album, Ronny Graupe will also be performing live with the T.E.E. Now it's time for the band to go on its journey and to cross more borders and make new connections in future.

In the long term, the ensemble intends to extend its radius and vary its lineup for the realization of different projects, also going beyond the German - French axis.

Hans Lüdemann
Hoffnungsthal, 6. Dezember 2017
---
Deutsch
PolyJazz
Mit diesem Album schlagen wir ein neues musikalisches Kapitel auf – und können indirekt an ältere Kapitel europäischer Jazzgeschichte anknüpfen. Der TransEuropeExpress (T.E.E.) hat eine Besetzung, die in der Mitte liegt zwischen den verbreiteten Kleinformationen des Jazz und der Bigband-Besetzung und schafft das Kunststück, Beweglichkeit und improvisatorische Freiheit mit einer großen Palette von Klangfarben zu verbinden. Es ist so angelegt, dass man auch außerhalb individueller solistischer Beiträge Raum für Improvisation findet und einen durchsichtigen, kammermusikalischen Klang erschafft. In diesem Oktett haben sich herausragende kreative Musiker des zeitgenössischen deutschen und französischen Jazz zusammengefunden, um aus der Auseinandersetzung und Verbindung ihrer verschiedenen Dialekte kreative Kräfte zu schöpfen und daraus farbige und vielschichtige Bilder des europäischen Jazz zu formen. Die Musik ist nicht mehr postmodern im Sinne eines Nebeneinanders von Stilen, sondern geht einen Schritt weiter, indem sie unterschiedliche musikalische Farben zu Schichten und Geflechten verarbeitet und verbindet. Das passiert sowohl melodisch als auch rhythmisch, harmonisch, klanglich und formal. Alles ist miteinander verwoben und es gibt keine scharfe Trennung von Solo und Kollektiv, Form und Freiheit, Harmonie und Dissonanz, Komposition und Improvisation, sondern diese gehen beständig ineinander über. Die Musik ist polyphon, polyrhythmisch, polyharmonisch, polychrom und polystilistisch und lässt sich zusammengefasst in dem Begriff "PolyJazz" ausdrücken. Dabei kann sie gleichzeitig "französisch leicht" und "deutsch strukturiert" klingen – auch wenn das vielleicht ohnehin nur Klischees sind und man beides auch umdrehen könnte.
Die Musiker sind in ihrem Horizont nicht auf Stilistiken des Jazz beschränkt, sondern schöpfen aus einem universellen Musikverständnis. Die Instrumentation mit Geige und Gitarre, Posaune, Saxophonen, Bassklarinette, Klavier, Kontrabass und Schlagzeug ist nicht unbedingt Jazz-typisch, sondern eröffnet auch klanglich eine gewisse Freiheit von eindeutiger stilistischer Einordnung. Man spürt einen kollektiven und kooperativen Geist in der Band, der in einer stets präsenten Sensibilität, Wachsamkeit und Agilität zum Ausdruck kommt und der sich durch die Auseinandersetzung mit den unterschiedlichen kompositorischen Beiträgen und Arbeitsweisen der verschiedenen Bandmitglieder entwickelt hat.
Diesen Geist hört man gleich zu Anfang von "Schwarz in Weiss", ("Black in White") wenn Bass, Geige und Posaune federleichte Strukturen improvisieren, begleitet von einem vierteltönigen Ostinato meines "virtual piano" – im Kontrast dazu steht Kalle Kalimas großer solistischer Bogen auf der Gitarre im Finale des Stückes. In "Angel's thought" ("Engels-Gedanke") des Bassisten Sébastien Boisseau lässt die sensible Klanglichkeit vergessen, daß hier ein großes Ensemble agiert, so fein gesponnen ist das musikalische Gewebe, das aus den von Alexandra Grimal gespielten und gesungenen Eingangstönen erwächst. "Traum im Traum" von Dejan Terzic, dem Schlagzeuger des T.E.E., verschachtelt die Stimmen des Ensembles und die solistischen Beiträge in einem Mosaik. "Crum" ist eine Art Suite, in der aus melodisch-rhythmischen Keimzellen komponierte und improvisierte Bögen entwickelt werden. Man könnte es auch als ein "Konzert" hören, welches das Ensemble sowohl als Kollektiv als auch individuell vorstellt. In "Des Arbres sous les pieds" ("die Bäume unter den Füssen") von Posaunist Yves Robert ist sowohl der Titel poetisch als auch die Klangfarben-Melodien und die leichtfüssige Behandlung der unabhängigen Stimmen. "Disturbed" ("verwirrt") setzt einen Kontrastpunkt und zeigt, mit welcher Expressivität das Ensemble die Musik verdichten und auf den Punkt bringen kann. "Trois fois rien" ("Nichts und wieder nichts") ist eine Komposition des Geigers Théo Ceccaldi, der die Musiker paarweise einsetzt: Yves/Hans, Théo/Kalle, Silke/Alexandra, Sébastien/Dejan. Er arbeitet nicht nur mit Schichten, sondern auch mit einer Technik scharfer Schnitte und setzt Passagen atemloser Intensität eine äußerst reduzierte und sanft ausklingende Coda entgegen. Der Titel "Lu-an Gua pian" basiert auf einem Wortspiel: Altsaxophonistin Silke Eberhard interpretierte den Bandnamen als "Tee-Ensemble" und gab ihrem Stück deshalb kurzerhand den Namen einer Teesorte. Der Prägnanz des Stückes nimmt das nichts, das präzise thematische Elemente und großenteils frei gestaltete Improvisationen verbindet.
"Enge Bewegung" ist wie "Schwarz in Weiss", "Crum" und "Disturbed" eine meiner (Hans Lüdemann's) eigenen Kompositionen – gemeinsam bilden sie eine Basis und den Rahmen für die Arbeit des Ensembles. "Enge Bewegung" greift wie "Schwarz in Weiss" mikrotonale Elemente auf: Nach der Solo- Einleitung von Sébastien Boisseau und den kollektiven Begleitakkorden setzt eine vierteltöniges Thema ein, gemeinsam intoniert von Geige, Tenorsaxophon und "virtuellem" Viertelton-Klavier. Nach dem lyrisch gestalteten ersten Teil kehrt dieses am Ende wieder, nun jedoch im schnellen 5/8 Rhythmus des Schlussteils.
Für mich persönlich gibt es eine Verbindung zwischen diesem TransEuropeExpress und der Arbeit meines Septett "RISM 7" in den 90er Jahren – darin waren damals der ganz junge Hayden Chisholm und auch die Instrumente Gitarre und Geige durch Marc Ducret und Mark Feldman vertreten. Das war eine "Traum-Band" und so eine habe ich nun wiedergefunden. Und es gibt einen Vorläufer des T.E.E. Ensembles, der historisch wichtig ist: das "Deutsch-Französische Jazz-Ensemble", das über viele Jahre bis 2004 u.a. unter der Leitung von Albert Mangelsdorff und Henri Texier, existierte – und in dem auch Yves Robert als junger Musiker gespielt hat. Auch wenn das heutige Konzept ein ganz anderes ist, so knüpft unsere Arbeit an den grenzüberschreitenden und europäischen Geist an, der damals begründet wurde. Weitere historische Ensembles des Jazz in Oktett – Besetzung könnten in den Sinn kommen: Ornette Coleman's "Free Jazz" und Peter Brötzmann's "Machine Gun". Vielleicht ist es der Umstand, daß man konventionelle Besetzungen verlässt oder erweitert, der begünstigt, daß die Musik sich in andere Richtungen bewegt.
Initiiert wurde das Projekt ursprünglich vom Goethe Institut Paris, seinem Direktor Joachim Umlauf und der Programmmacherin Katharina Scriba aus Anlass des 50jährigen Jubiläums des deutsch-französischen Vertrags ("Traité d'Elysée) 2013. Die französische Premiere war im Goethe Institut Paris am 18. September 2013, die deutsche beim "Vive le Jazz" Festival Köln im Oktober 2013. Als Gründer und künstlerischer Leiter des Ensembles hatte ich von Anfang an eine musikalische Konzeption und Leitidee verfolgt und mit eigenen Kompositionen entworfen und war dieser auch bei der Auswahl der Musiker gefolgt, statt beliebig zusammengewürfelte Individuen unter einen Hut zu bringen. Mit meinem bereits zuvor bestehenden deutsch-französischen Trio ROOMS konnte ich das Oktett auf einer sehr gut funktionierenden Basis aufbauen. Das erwies sich als der richtige Weg. Ich werde den Moment unserer ersten gemeinsamen Probe im Saal des Goethe Institut Paris nicht vergessen: als ich hörte, wie die mir großenteils noch unvertrauten Musiker sich einspielten, war es wie eine "Offenbarung". Ich war sprachlos und mir stockte der Atem vor der musikalischen und kreativen Qualität, die ich in dieser eigentlich ganz alltäglichen Situation wahrnahm. Ich hatte vorher gewusst, daß es sehr gute Musiker waren, aber beim Hören dieser ersten, beiläufig gespielten Töne wurde klar, dass meine Erwartungen von der Realität weit übertroffen wurden. Aus dem erfolgreichen Start entstand eine Dynamik und der gemeinsame Wunsch der Musiker, weiterzumachen und das Ensemble konnte zu einer homogenen Einheit zusammenwachsen. 2014 wurde T.E.E. zum "Jazzdor" Festival in Berlin eingeladen und 2015 zum "Jazzdor" Strasbourg/Offenburg, dem grenzüberschreitenden deutsch-französischen Festival. Unser Konzert dort war am 14. November, einen Tag nach den furchtbaren Terror-Attacken in Paris. Alexandra Grimal hatte Probleme, aus Paris herauszukommen, schaffte es aber schliesslich nach Strasbourg, wo sich unser Konzert wie ein Ausdruck von unmittelbar erlebter europäischer Solidarität in einem schwierigen Moment anfühlte. Am Ende des gleichen Monats trafen wir uns in Budapest wieder, um dort im Budapest Music Center die Aufnahmen dieses Albums für BMC Records einzuspielen. Bei diesem Anlass gesellte sich als neues Mitglied Gitarrist Kalle Kalima zur Band, da Ronny Graupe verhindert war. Nun, 2018, ist es soweit und das Ensemble kann sich endlich mit seinem ersten Album und einer Reihe von Konzerten einer breiteren Öffentlichkeit vorstellen – auf dem Album ist Kalle Kalima zu hören, live wird auch wieder Ronny Graupe dabeisein. Jetzt wird die Band auf Reisen gehen und in Zukunft weitere Grenzen überschreiten und neue Verbindungen knüpfen. Das Ensemble beabsichtigt dabei, längerfristig seinen Radius zu erweitern und seine Besetzung zu variieren, um unterschiedlichste Projekte zu verwirklichen – auch über die deutsch-französische Achse hinaus.

Hans Lüdemann
Hoffnungsthal, 6. Dezember 2017
---
En français
PolyJazz
Avec cet album, nous ouvrons un nouveau chapitre musical – et nous nous inscrivons indirectement dans la continuité d'anciens chapitres de l'histoire européenne du jazz. Le « TransEuropeExpress » (T.E.E.), est une formation dont la taille se situe entre celle des petites formations de jazz très répandues et celle des big bands, et qui réussit la prouesse de combiner souplesse et liberté d'improvisation à une grande palette de sonorités. L'ensemble est conçu d'une telle façon qu'il laisse aussi de la place à l'improvisation en dehors des solos individuels et qu'il crée un son transparent de musique de chambre. Cet octuor réunit de remarquables musiciens du jazz contemporain allemand et français, qui puisent leur énergie créatrice dans la confrontation et l'alliance de leurs différents dialectes, afin de façonner des sonorités colorées et complexes de jazz européen. La musique n'est plus postmoderne dans le sens d'une juxtaposition de styles, mais va beaucoup plus loin, en transformant, en entremêlant et en unifiant différentes couleurs musicales. Cela a lieu aussi bien sur le plan mélodique que rythmique, harmonique, sonore et du point de vue de la forme. Tout est étroitement lié et il n'y a pas de séparation stricte entre solo et collectif, forme et liberté, harmonie et dissonance, composition et improvisation, mais tous ces éléments se fondent constamment les uns dans les autres. La musique est polyphone, polyrythmique, polyharmonique, polychrome et polystylistique, on peut en résumé la qualifier de « PolyJazz ». Elle peut sembler à la fois « légère à la française » et « structurée à l'allemande » – même s'il ne s'agit peut-être de toute façon que de clichés et que l'on pourrait aussi bien dire l'inverse. Les musiciens ne limitent pas leur horizon aux stylistiques du jazz, mais ils puisent dans une conception universelle de la musique.
L'instrumentation – violon et guitare, trombone, saxophones, clarinette basse, piano, contrebasse et batterie – n'est pas forcément typique du jazz, mais permet une certaine liberté du point de vue de la sonorité, en s'écartant d'une classification précise en matière de style. On sent dans le groupe un esprit collectif de coopération, qui s'exprime par une sensibilité, une vigilance et une agilité toujours présentes, et qui s'est développé à travers la rencontre entre les différents apports de composition et les différentes façons de travailler des membres du groupe.
On entend cet esprit dès le début de « Schwarz in Weiss » (« du noir dans le blanc »), quand la contrebasse, le violon et le trombone improvisent des structures extrêmement légères, accompagnés par un ostinato en quart de ton de mon « piano virtuel » – en contraste, le morceau s'achève par le grandiose solo de guitare de Kalle Kalima. Dans « Angel's thought » (« pensée d'ange ») du contrebassiste Sébastien Boisseau, la sensibilité de la sonorité fait oublier qu'un grand ensemble est à l'œuvre, tant la texture musicale des notes jouées et chantées par Alexandra Grimal est finement tissée.
« Traum im Traum » (« rêve dans le rêve ») de Dejan Terzic, le percussionniste de T.E.E., imbrique dans une même mosaïque les voix de l'ensemble et les solos. « Crum » est une sorte de suite, dans laquelle des phrases composées et improvisées sont développées à partir de cellules mélodiques-rythmiques. On pourrait aussi l'entendre comme un « concert », présenté par l'ensemble aussi bien de façon individuelle que collective. Dans « Des Arbres sous les pieds » du tromboniste Yves Robert, le titre est poétique, tout comme les mélodies et la façon délicate d'utiliser les voix indépendantes. « Disturbed » (« perturbé ») offre un contraste et montre avec quelle expressivité l'ensemble est capable de condenser la musique et de la ramener à l'essentiel. « Trois fois rien » est une composition du violoniste Théo Ceccaldi, qui fait intervenir les musiciens deux par deux : Yves/Hans, Théo/Kalle, Silke/Alexandra, Sébastien/  Dejan. Il ne travaille pas seulement par couches, mais utilise aussi une technique de coupes abruptes et oppose des passages d'une extrême intensité à une coda extrêmement réduite qui décline doucement. Le titre « Lu-an Gua pian » est né d'un malentendu : la saxophoniste Silke Eberhard a d'abord cru que le nom du groupe était « Ensemble Thé », c'est pourquoi elle a spontanément donné à son morceau le nom d'une variété de thé. Cela n'enlève rien à la force du morceau, qui mêle des éléments thématiques précis et des improvisations en grande partie libres. « Enge Bewegung » (« Mouvement étroit ») tout comme « Schwarz in Weiss », « Crum » et « Disturbed », est l'une de mes (Hans Lüdemann) propres compositions – elles forment ensemble la base et le cadre du travail du TransEuropeExpress. « Enge Bewegung », tout comme « Schwarz in Weiss », utilise des éléments microtonaux : après le solo d'ouverture de Sébastien Boisseau et les accords d'accompagnement collectifs, un thème en quart de ton commence, entonné par le violon, le saxophone ténor et le piano « virtuel » à quart de ton. Après une première partie lyrique, celui-ci revient à la fin, toutefois avec le rythme rapide en 5/8 de la partie finale.
Pour moi, il existe un lien entre ce TransEuropeExpress et le travail de mon septuor « RISM 7 » dans les années 90 – à l'époque le tout jeune Hayden Chisholm en faisait partie, ainsi que Marc Ducret et Mark Feldman, à la guitare et au violon. C'était un « groupe de rêve » et j'en ai à présent retrouvé un nouveau. Et il y a un prédécesseur du T.E.E. qui est important historiquement : « L'ensemble franco- allemand de jazz », qui a existé pendant de nombreuses années jusqu'à 2004, entre autres sous la direction d'Albert Mangelsdorff et de Henri Texier – et dans lequel Yves Robert a aussi joué en tant que jeune musicien. Même si le concept d'aujourd'hui est tout à fait différent, notre travail s'inscrit dans la continuité de l'esprit transfrontalier et européen qui avait vu le jour à l'époque. D'autres ensembles historiques de jazz avec une formation en octuor peuvent venir à l'esprit : « Free Jazz » d'Ornette Coleman et « Machine Gun » de Peter Brötzmann. C'est peut-être le fait de sortir d'une formation conventionnelle ou de l'élargir qui contribue à ce que la musique se développe dans d'autres directions.
À l'origine, ce projet a été initié par l'institut Goethe de Paris, son directeur Joachim Umlauf et la responsable de la programmation culturelle Katharina Scriba, à l'occasion du 50e anniversaire du traité de l'Élysée en 2013. La première en France a eu lieu à l'institut Goethe de Paris le 18 septembre 2013, la première en Allemagne au festival « Vive le Jazz » à Cologne en octobre 2013. En tant que fondateur et directeur artistique de l'ensemble, j'avais dès le départ suivi une conception musicale et une idée directrice, avec mes propres compositions, et c'est sur cette base que s'est fait le choix des musiciens, au lieu de réunir arbitrairement des individus divers. Avec mon trio franco-allemand déjà existant ROOMS, j'ai pu créer l'octuor sur une base fonctionnant très bien. Cela s'est avéré être la bonne voie. Je n'oublierai jamais le moment de notre première répétition commune dans la salle de l'institut Goethe de Paris : quand j'ai entendu comment ces musiciens que je ne connaissais pour la plupart pas encore très bien se sont mis à s'accorder et à jouer ensemble, cela a été pour moi comme une « révélation ».
Je suis resté sans voix et le souffle coupé devant la qualité musicale et créative à laquelle j'assistais dans cette situation pourtant quotidienne. Je savais déjà auparavant qu'il s'agissait de très bons musiciens, mais en entendant ces premières notes jouées nonchalamment, je me suis rendu compte que la réalité dépassait de loin mes attentes. De cette première expérience fructueuse est née une nouvelle dynamique, les musiciens souhaitaient continuer à jouer ensemble et le groupe a pu devenir une entité homogène.
En 2014, T.E.E a été invité au festival « Jazzdor » à Berlin, en 2015 au festival franco-allemand transfrontalier « Jazzdor » Strasbourg/Offenburg. Notre concert là-bas a eu lieu le 14 novembre, au lendemain des terribles attentats terroristes à Paris. Alexandra Grimal a eu des difficultés pour quitter Paris, mais a finalement réussi à se rendre à Strasbourg, où notre concert a été ressenti comme l'expression d'une véritable solidarité européenne dans un moment difficile. A la fin du même mois, nous nous sommes retrouvés à Budapest, au Budapest Music Centre, pour y réaliser les enregistrements de cet album pour BMC records. A cette occasion, le guitariste Kalle Kalima a rejoint le groupe, car Ronny Graupe ne pouvait pas être présent. Maintenant, en 2018, l'ensemble peut enfin se présenter au grand public avec un premier album et une série de concerts – sur l'album on peut entendre Kalle Kalima, lors des concerts Ronny Graupe sera de nouveau présent lui aussi. Le groupe va maintenant partir en voyage et va à l'avenir franchir de nouvelles frontières et créer de nouveaux liens. A plus long terme, l'ensemble a l'intention d'élargir son champ d'action et de varier la composition du groupe pour réaliser les projets les plus divers, y compris au-delà de l'axe franco-allemand.
Hans Lüdemann
Hoffnungsthal, 6 décembre 2017
Traduction allemand – français: Aude Gensbittel