Hans Lüdemann
Das reale Klavier - Ein Kölner Konzert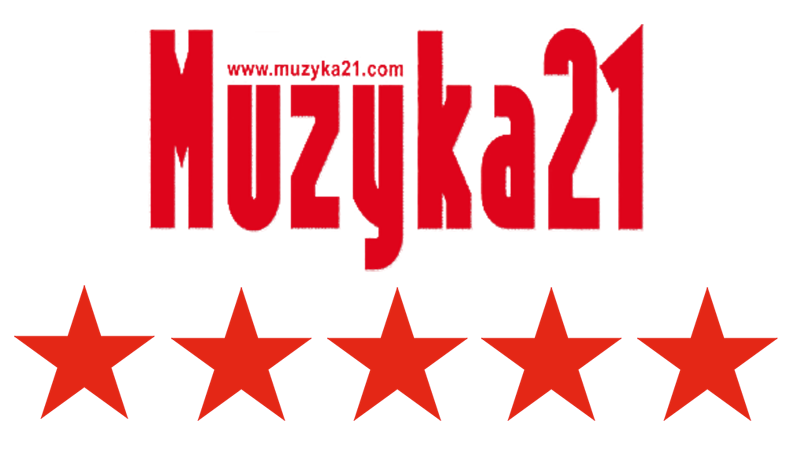 The piano is suited to express ideas, thoughts, emotions directly through music and to develop these in improvisation. It can also serve to work out musical structures in detail as a composition and depict them multi-dimensionally. It can, as Rubinstein put it, be "an orchestra of a 100 instruments", but also a melody instrument, a percussion instrument or an instrument for harmonic accompaniement. Its possibilities seem almost unlimited...
---
Artists
Hans Lüdemann - piano & virtual piano
---
About the album
All compositions by Hans Lüdemann, "Arabesque" composed as a commission for Steinway & Sons
Recorded by Christian Heck live at LOFT Köln, 16.5.2013 (1-8) and by Hans Lüdemann at Steinway-Haus Düsseldorf, October 26, 2013 (9)
Mixed and mastered by Christian Heck at Tonart Studio, Kerpen, January/March, 2015
Pianos: Steinway D
Photo: Volker Beushausen
Artwork: Huszár László / Greenroom
Label producer: László Gőz
Label manager: Tamás Bognár
Photo | Volker Beushausen
---
---
Hans Lüdemann: Das reale Klavier - Ein Kölner Konzert
The album is available in digital form at our retail partners
---
---
in English
(find the original German text below)
Das reale Klavier - The real Piano

The piano is suited to express ideas, thoughts, emotions directly through music and to develop these in improvisation. It can also serve to work out musical structures in detail as a composition and depict them multi-dimensionally. It can, as Rubinstein put it, be "an orchestra of a 100 instruments", but also a melody instrument, a percussion instrument or an instrument for harmonic accompaniement. Its possibilities seem almost unlimited.

Sitting at the piano, one senses how its vibrations, the body resonance is transmitted into one's own body and streams through it from head to toes. The body resonance of the piano is also sensed by the concert audience, which is in the same room. But what happens when this concert is recorded and one listens to it at another time and in another room as a recording - like this CD? Is it still a "real piano" you are listening to? Or only a repro-duction, a copy?. And when a recording of a piano is used as a sample and played back with a keyboard - the principle of digital pianos - is it still a "real piano"? The distinction becomes the more diffi cult, the more steps in the chain of reproduction are taken away from the acoustic original. But even when you use both the acoustic original as well its sampled, reproduced copy, there are moments, when you can mix up the two of them and forget which one of them is "real" and which "virtual". In other moments the difference is audible, but this can also be interesting as an effect of "alienation" or "reflection". These intersections have a direct connection to the general reality of life. It has become common to live in and constantly switch between different worlds and realities. The virtual worlds of the internet, the worldwide communication and mobility have become part of everyday life. It is exciting to use such different levels of reality musically and it opens possibilities to expand the traditional range of the instrument. Especially interesting are the microtonal spaces between the keys that are opening up. On my last solo CD "Between the keys - das virtuelle Klavier" I explored these, in the meantime they have become integral part of my expanded piano sound.

For this concert recording - of the Köln concert at the LOFT in May 2013 - the goal was to create a big arc of musical tension over the whole concert, to fully and naturally integrate the "virtual" elements and to find the right balance between improvisational freedom and compositional substance. For my solo concerts I have found a form that confronts the ultimate degree of freedom in improvisation with structured form and compo-sition. The principle for this is the following: the compositions may be "left" at any time, whenever a strong im-provisational idea indicates a new direction, the improvisations can condense and evolve into quasi-composed forms. This means the greatest possible approximation between composition and improvisation. Improvisation contains the danger of dead motion, repetition, lack of structure, detail and depth. At its limits composition can help to go farther with more consequence. Composition on the other hand touches on its limits by its solidified forms that can be broken up with spontaneous impulses by improvisation. In this way, these two musical poles can fertilize each other. The musical arc of the concert reaches from free improvisation over song forms like "Heartbeats" and "Love Confessions" to the new compositions "Spring Rites", "Blaue Kreise" (blue circles) and "Ankunft" (arrival), that each stimulate and contain improvised passages; it ends with "Rollende Steine" (stones) in a Finale furioso.

I have found a new musical home in Budapest since some years ago, in cooperation with BMC records and in close exchange with its producers. In March 2013 I had the rare blessing to be part of the birth of a new inter-national music centre - the opening concerts of the concert hall and Opus Jazz Club of the new Budapest Music Centre, a building that offers architecturally and acoustically wonderful rooms, a home and a breeding place for new music. Two months later, in May of 2013, these concert recordings were made at the LOFT Köln. One week after the solo concert, my BMC production "die kunst des trios" received the German Echo Jazz award. In the summer of 2013 I received a composition commission from Steinway & Sons to write the "Arabesque" for their Jubilee grand piano. One version of the piece is the music to the video/DVD for the piano and can be found on the internet, the other one was recorded for a collection of Arabesques on CD. The latter is added as an "encore" to the live concert from Köln on this album.

And today? Today it seems almost inevitable that this new solo CD, "das reale Klavier" is released by BMC records. Completely real.

Hans Lüdemann,
Hoffnungsthal, 2015. március
---
Deutsch
DAS REALE KLAVIER
Das Klavier ist dazu geeignet, ganz unmittelbar Ideen, Gedanken, Gefühle musikalisch auszudrücken und zu entwickeln, wenn man improvisiert. Oder dazu, musikalische Strukturen detailliert auszuarbeiten in einer Komposition und mehrdimensional darzustellen. Es kann, wie Rubinstein es ausdrückte, "ein Orchester aus 100 Instrumenten" sein, aber auch wahlweise ein Melodie-Instrument, ein Schlagzeug oder ein harmonisches Begleitinstrument. Seine Möglichkeiten erscheinen fast unbegrenzt. Sitzt man selbst am Klavier, so spürt man, wie seine Vibrationen, der Körperschall, sich auf den eigenen Körper übertragen und ihn von Kopf bis in die Zehen durchströmen. Den Körperschall des Instruments spürt auch der Besucher eines Konzerts, der sich im gleichen Raum befi ndet - und die Schwingungen des Schalls im Raum. Was aber passiert, wenn ein Konzert aufgenommen wird und man es, in einer anderen Zeit und in einem anderen Raum, als Aufnahme hört - wie diese CD? Ist es dann noch ein "reales Klavier"? Oder nur eine Reproduktion, ein Abbild? Und wenn man die Aufnahme eines Flügels als "Sample" benutzt und über eine Tastatur diese Klänge spielt - das Prinzip der digitalen Klaviere - ist es dann noch ein "reales" Klavier?
Die Unterscheidung wird umso schwieriger, je mehr Schritte man sich in der Reproduktionskette vom akustischen Original entfernt. Aber selbst, wenn man im Konzert dem akustischen Klang einen gesampelten, reproduzierten Klavierklang gegenüberstellt, gibt es Momente, in denen man beide verwechseln kann und vergisst, welcher von beiden "real" und welcher "virtuell" ist. In anderen Momenten wird der Unterschied hörbar, aber auch das kann als eine Art "Verfremdung" oder "Spiegelung" interessant sein. Diese Schnittstellen haben einen direkten Bezug zur allgemeinen Lebensrealität. Auch hier halten wir uns regelmässig in verschiedenen Welten und Realitäten auf. Die virtuellen Welten des Internet, die weltweite Kommunikation und Mobilität sind Teil des alltäglichen Lebens geworden. Es ist spannend, solche verschiedenen Ebenen von Realität musikalisch zu nutzen und bietet Möglichkeiten, den traditionellen Rahmen des Instruments zu erweitern. Besonders interessant ist dabei, dass sich mikrotonale Räume "zwischen den Tasten" eröffnen. Auf meiner letzten Solo-CD, "Between the keys" hatte ich diese erforscht, inzwischen sind sie fester Bestandteil eines erweiterten Klavierklangs geworden.
Bei dieser Konzertaufnahme, dem Kölner Konzert im LOFT im Mai 2013, war das Ziel, einen großen Spannungsbogen zu schaffen über das gesamte Konzert hinweg, die "virtuellen" Elemente vollständig und selbstverständlich zu integrieren und die richtige Balance zu fi nden zwischen improvisatorischer Freiheit und kompositorischer Substanz. Ich habe für meine Solokonzerte eine Form gefunden, in der ich einen möglichst hohen Grad improvisatorischer Freiheit und kompositorisch strukturierte Formen einander gegenüberstelle. Dabei ist der Grundsatz: Die Kompositionen können jederzeit "verlassen" werden, wenn eine starke improvisatorische Idee eine neue Richtung vorgibt, die Improvisationen können sich auch zu klaren quasi-komponierten Strukturen verdichten und formen. Das bedeutet die größtmögliche Annäherung zwischen Komposition und Improvisation und gleichzeitig Freiheit der Gestaltung. Improvisation birgt die Gefahr des Leerlaufs, der Wiederholung, des Mangels an Struktur, Detail und Tiefe. An ihren Grenzen kann Komposition helfen, weiterzugehen mit größerer Konsequenz. Die Komposition kommt wiederum an Grenzen durch ihre fest gefügten Formen, welche die Improvisation durch spontane Impulse aufbrechen kann. So befruchten sich diese beiden musikalischen Pole gegenseitig. Der Bogen des Konzerts spannt sich von freien Improvisationen über liedhafte Themen wie "Heartbeats" und "Love Confessions" bis zu den neuen Kompositionen "Spring Rites", "Blaue Kreise" und "Ankunft", die jeweils wiederum improvisatorische Passagen anstossen und umfassen, und endet mit "Rollende Steine" in einem Finale furioso.
Eine Realität ist es geworden, das ich seit einigen Jahren eine neue musikalische Heimat in Budapest gefunden habe, in der Zusammenarbeit mit BMC Records und im engen Austausch mit seinen Produzenten. Im März 2013 hatte ich das seltene Glück, an der Geburt eines neuen internationalen Musikzentrums mitwirken zu können - den Eröffnungskonzerten im Konzertsaal und Opus Jazzclub zur Eröffnung des neuen Budapest Music Centre - einem Gebäude, das architektonisch und akustisch wunderbare Räume, ein Zuhause und eine Brutstätte für neue Musik bieten. Zwei Monate später, im Mai entstanden im Kölner LOFT die vorliegenden Aufnahmen. Eine Woche später wurde meine BMC-Produktion "die kunst des trios" mit dem Echo Jazz -Preis ausgezeichnet. Im Sommer 2013 erhielt ich den Kompositionsauftrag für den Jubiläumsfl ügel "Arabesque" von Steinway & Sons - eine Version des Stückes gibt es als Musik zum Video/DVD des Flügels - sie ist im Internet zu fi nden, eine weitere wurde für eine Sammlung von Arabesquen auf CD eingespielt. Diese letztere ist als "Zugabe" zum Kölner Live - Konzert auf diesem Album zu hören. Und heute? - Heute erscheint es fast zwangsläufi g, dass auch diese neue Solo-CD, "das reale Klavier", bei BMC erscheint. Ganz real.
Hans Lüdemann
Hoffnungsthal, im März 2015