Gábor Csalog
Plays Beethoven, Szőllősy, Csapó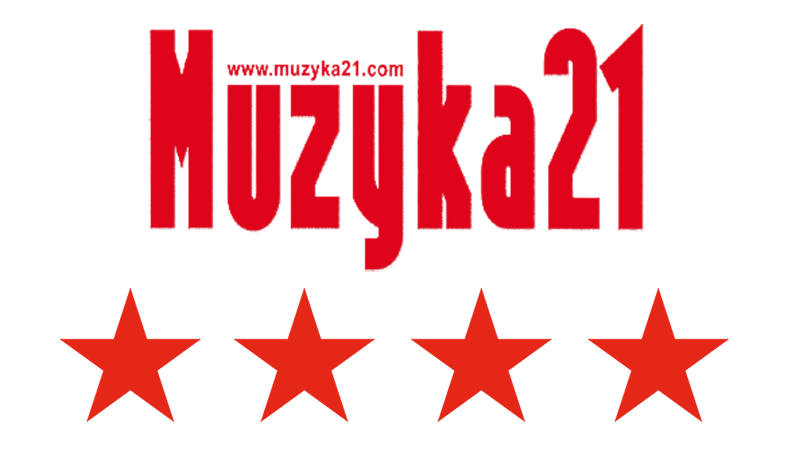 When a few years ago I started selecting material from my concerts for a future disc, my starting point was that the task most suited to me would be to convey the unique nuances of miniatures written in different styles. As the years went by I still reached no decision about which of my concerts should have pieces on the CD, but for a series of a completely different nature I played Beethoven's last five sonatas...
Gábor Csalog
---
Artists
Gábor Csalog - piano
---
About the album
Recorded live at BMC Concert Hall on 10 November, 2013 (1), 28 September, 2014 (5-7) and 22 February, 2015 (2-4)
Recorded and mixed by Viktor Szabó
Artwork: László Huszár / Greenroom
Produced by László Gőz
Label manager: Tamás Bognár
The recording was supported by the National Cultural Fund of Hungary
---
---
András Szőllősy:
01
Paesaggio con morti
12:24
Ludwig van Beethoven: Piano Sonata No. 31 in A-flat major, Op. 110
02
I. Moderato cantabile, molto espressivo
6:47
03
II. Allegro molto
2:00
04
III. Adagio, ma non troppo, Klagender Gesang (Arioso dolente) – Fuga. Allegro, ma non troppo – L'istesso tempo di Arioso – L'istesso tempo della Fuga, poi a poi di nuovo vivente
9:58
Gyula Csapó:
05
Straight Labyrinth
17:03
Ludwig van Beethoven: Piano Sonata No. 32 in C minor, Op. 111
06
I. Maestoso – Allegro con brio ed appassionato
7:14
07
II. Arietta: Adagio molto, semplice cantabile
16:38
The album is available in digital form at our retail partners
---
---
When a few years ago I started selecting material from my concerts for a future disc, my starting point was that the task most suited to me would be to convey the unique nuances of miniatures written in different styles.

As the years went by I still reached no decision about which of my concerts should have pieces on the CD, but for a series of a completely different nature I played Beethoven's last five sonatas. When in a change to my original plan it was from these latter that I finally chose, I placed one important piano work each by two important Hungarian composers alongside the op. 110 A-flat major and the op. 111 C minor sonatas. I also realized that though it may be unusual for me to play monumental works such as these, it was also atypical for Hungarian composers between 1945 and 2000 to write such large-scale works. The important exceptions are György Kurtág's The Sayings of Péter Bornemissza (1963-68) and Zoltán Jeney's Funeral Rite (1979-2005), and their distinctiveness only serves to reinforce the rule.

The two other composers on the disc, András Szőllőssy and Gyula Csapó, who incidentally ought to be known far more widely, differ from the 'mainstream' in that each of them usually, in his own way, writes large-scale works. Csapó's five-act opera and Szőllőssy's splendid orchestral works can be considered unique in Hungarian music.

The beginning of Straight Labyrinth is actually rather similar to the repetitive music of the 1970s or 80s. But what is built up from these apparently simple cell-motifs is very far from that era, or any era in music history. Not only does our perception of space become an unusual experience in this music, but meditating on the strange trans-formations of the larger waves built up from smaller cells, for the listener time itself becomes timelessness.

I feel that this work, and also the quite different Szőllőssy piece, rhyme interestingly with the Beethoven works and their intimations of agelessness. Similarly to the last Beethoven sonatas, Paessaggio con morti is also brimming with archaic elements, particularly the chorale, which recurs several times before finally broadening out, and lingers on in our ears and memory. In many respects the sound and treatment of the piano recalls nineteenth-century composers, primarily Liszt, for whom the painting of a landscape often coincided with a transcendent mode of expression. Yet at one important juncture in the work, preparing for the climax before the recapitulation, Szőllőssy proceeds very similarly to Beethoven in his use of trills – see a crucial passage in the Arietta. But Szőllőssy's most important models are Bachian Baroque structures, which naturally he does not quote directly, but rather transplants the borrowed material into his own characteristic idiom. In spite of this, the music is not eclectic: its strong, unique structure and sound-world knit together the various elements into a uniform mass.

Where Beethoven uses an archaic idiom in his late works, there too the model is mostly Bach: the last movement of the op. 110 sonata draws on the Baroque composer's motivic thinking and genres: the fugue (whose return a semitone lower at the end of the movement seems to address the listener as if from another world) and the introduction, including the Klagender Gesang, which has a direct quotation of a melodic germ from Bach's Matthew Passion. If we look at the op. 111 sonata, Beethoven's last, we see how in this late style the composer pared down the customary tried-and-tested techniques that bound him to his era. Rather than the musical effects of the cults of the individual and the hero, here a more universal system of gesture is at work. Not only is the voice different: so is the structure.

Here, the monumental effects are assembled more crudely, from more archaic material, from more fragmentary elements. In contrast to his earlier music, in which the composer took as his starting point human gestures, here the monumental effect is more cosmic. The Arietta, the final set of variations, is perhaps a distillation of every existing song, melody, chorale, folksong, or nursery rhyme stripped down to the utmost simp-licity – from which, during the variations, the composer constructs an entire cosmos. As each successive variation is organized around smaller and denser rhythmic values (a modern parallel would be the expansion of the universe and its becoming filled with matter), the energy of density, having reached an extreme, seems to eject the matter from the straight path of C major into a twisting labyrinth of E-flat major and other keys. But in the final variation, the conclusion to the work, the composer, now at peace, finds his way home to the universe of C major.

Gábor Csalog
Translated by Richard Robinson

---
Gábor Csalog was born in 1960 in Budapest, Hungary. At age 11, he was accepted into the Ferenc Liszt Music Academy's exceptional talent class. While studying at the Academy, his teachers included György Kurtág, Zoltán Kocsis, Dezső Ránki and András Schiff. After graduating, he spent three years at Indiana University (USA), studying under George Sebők.


Over his career, Gábor Csalog has developed deep relationships with several Hungarian composers, most especially with Kurtág, with whom he has maintained a life-long working relationship. He has premiered works by Kurtág and Ligeti in Budapest. He was also in close personal contact with András Szőllősy and Gyula Csapó, often rehearsing with them the works on this CD.

To critics and Hungarian audiences Gábor Csalog is well known not just for the special atmosphere of his concerts, but for his unique programmes, which couple old and new music in a distinctive way.


He has performed in the US and in most European countries. His chamber music partners have included notable artists such as Boris Pergamenchikov, Miklós Perényi, and András Keller.

For many years, Gábor Csalog taught piano at the Bartók Conservatory, and since 2005 he has been serving as professor of chamber music at the Ferenc Liszt Music Academy, as well as giving a series of special courses on Kurtág's music, in collaboration with the composer. He is the founder of the Ludium Ensemble, dedicated to the analysis and practice of Kurtág's oeuvre. In 2003 he was awarded the Liszt Prize and has received several awards from Artisjus.