Hungarian National Philharmonic Orchestra, conducted by Zoltán Kocsis
Dohnányi, Debussy-Kocsis, Rachhmaninov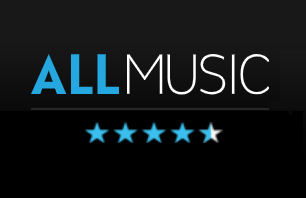 It is only a slight exaggeration to say that the programme of this disc can be considered the apotheosis of orchestration, because the works herein occupy a special place in the composers' oeuvre regarding the treatment of the orchestra.
Zoltán Kocsis
---
About the album
Recorded at the Ferenc Liszt Music Academy, Budapest on 29/04/2002 (1), 31/03/2002 (2-8), 26/11/2001 (9-12)
Recording producer: Tibor Alpár (1), Katalin Durkó (2-12)
Balance engineer: Péter Schlotthauer (1), Zoltán László (2-8), István Zsuppán (9-12)
Mastered by István Tóth "Sztív"
Released in association with the Hungarian Radio P.L.C.
The recordings used are the property of the Hungarian Radio P.L.C.
Music Publisher: Edwin F. Kalmus & Co., Inc. (9-12)
Cover art and design by Meral Yasar based on concept of Gábor Bachman – based on photos by Károly Hemző
Portrait photo: István Huszti
Produced by László Gőz
The recording was sponsored by the Ministry of Cultural Heritage and the National Cultural Fund of Hungary
Zoltán Kocsis | Photo: István Huszti
---
---
Ernő Dohnányi:
01
Festival Overture, Op. 31
8:22
Claude Debussy: Seven songs Orchestrated by Zoltán Kocsis
02
Les ingénus (Paul Verlaine)
2:33
03
Fantoches (Paul Verlaine)
1:10
04
Rondeau (Alfred de Musset)
2:28
05
Caprice (Théodore de Banville)
1:09
06
La Faune (Paul Verlaine)
2:09
07
Fęte galante (Théodore de Banville)
1:46
08
Noël des enfants qui n'ont plus de maisons (Claude Debussy)
2:25
Sergei Rachmaninov: Symphony No. 1 in D minor, Op. 13
09
Grave - Allegro ma non troppo
12:56
12
Allegro con fuoco
11:40
---
notes musicales en français - cliquez ici
It is only a slight exaggeration to say that the programme of this disc can be considered the apotheosis of orchestration, because the works herein occupy a special place in the composers' oeuvre regarding the treatment of the orchestra. Dohnányi's orchestra, divided into three, positively wallows in the specific orchestral colours afforded by the opportunities of polyphony. Rachmaninov's symphony, although written for a conventional ensemble, is perhaps the composer's most interesting, most daring score, in which the most striking feature is the extraordinarily virtuoso treatment of the three trumpet parts. For my part, I too tried to act free from all anachronism, utterly true to the spirit of Debussy, when I undertook the transcription of an unjustly neglected masterpiece; this would clearly not have occurred to me if the original piano accompaniments had not suggested so clearly the possibility of orchestration.
Zoltán KocsisErnő Dohnányi: Festival Overture, Op. 31
November 19th 1923 was one of the most important days in recent Hungarian musical history. A concert had been organised to celebrate the 50th anniversary of the unification of Buda, Pest and Óbuda, and the three most important Hungarian musicians of the day, Bartók, Kodály and Dohnányi were commissioned to write a new work each. Bartók contributed his Dance Suite (now regarded as a masterpiece, but a miserable failure on the day). Kodály's creation, the 55th Psalm (later renamed Psalmus Hungaricus) was a triumphant success. Dohnányi's
Festival Overture
, however, made no deep impression one way or the other, and is now only known from references in music history books.
The first description of the
Festival Overture
was supplied by Rudolf Kastner, which he wrote for a series of Dohnányi concerts organised in Berlin.
"The composition is for three orchestras, two full and one wind band. The first two are used - partly in alternation, partly together - for the work's exposition and development section (the work is a large-scale sonata form), while the woodwind instruments are only employed after the shortened recapitulation, entering after a great climax. An original motif with a strident rhythm is used as the principal theme. The work begins with this and it acts as a unifying factor. As a second theme, Dohnányi uses the melody of a Hungarian anthem, and this brings the exposition to a close. In the development section, Dohnányi adds material from an earlier work written in 1920. The high point of the work is the coda - striving ever upwards - we sense that the development and brief recapitulation sections are simply preparing the way for it. When this climax is achieved, the windband, which has so far been silent, enters playing the Hungarian national anthem (written by Erkel), and the work finishes amid a masterly contrapuntal texture comprising all the material presented earlier."
Balázs Mikusi
translated by Nicholas Jenkins
Claude Debussy: Seven Songs
Orchestrated by
Zoltán Kocsis
In the rebirth of the art song at the turn of the century, it was French composers who played the most important role. The artistic quality of this second flourishing of the genre was comparable only to the period of the German Lied, on which Schubert and Schumann had made their mark; almost all of the significant French composers of the time made their contribution: Chausson, Duparc, Fauré and Ravel. The greatest master of the French song (mélodie) is, however, without doubt Debussy (1862-1918). The genre engaged him throughout his life, and between 1879 and 1915 he composed almost one hundred songs. He alone found the rhythm and intonation in the French language that could be translated into music. Not for nothing did Messiaen call him the greatest "rhythmician" of all time. Musical talent aside, this exceptional collection of songs would not have come into being if Debussy had not had a particularly deep affinity for poetry itself. For him, music and poetry were closely linked branches of the arts; later generations are inclined to forget this, since the impressionist label given to his music awakens associations with the visual arts rather than with literature.
"Composers who do not understand poetry should not attempt to set poems to music. Their music simply spoils the poem,"
he wrote in 1911. Debussy was creatively involved with literature too (Georges Jean-Aubry believed Debussy's correspondence to have a literary stimulus): he even set to music several of his prose poems (Proses lyriques, 1892-1893) and his poems (for example Nuits blanches or Noël des enfants...).
Generally, Debussy was not averse to the piano accompaniment to his songs being orchestrated. André Caplet (1878-1925), a close composer-conductor friend, orchestrated two of Debussy's songs (Ariettes oubliées - C'est l'extase langoureuse and Green), and Debussy himself transcribed one of his Baudelaire settings (Le jet d'eau - original version in 1889, orchestrated in 1907). Interestingly, the orchestration of one particular piece seemed unthinkable to him. When, during the First World War Henri Busser asked for Debussy's permission to orchestrate Noël des enfants... (the composer's last song), the reply was,
"No, no. I have said no to André Caplet too. I want this piece to be sung with the most discrete accompaniment. None of the words inspired by the avarice of our enemies must be lost. This is the only way for me to fight in the war."
The refusal, then, had ideological rather than musical grounds.
From 1882, Verlaine's poetry (his "word-music") had inspired the young Debussy to compose vocal and instrumental works. In the series orchestrated by Zoltán Kocsis, three Verlaine songs can be found. Les ingénus and La faune date from 1904, while Fantoches dates from 1891. All three pieces are from a larger Verlaine cycle (Fêtes galantes - first and second series). The latter text had been set to music in 1882 and inserted into the "songbook" dedicated to Madame Vasnier. The later version (by almost ten years) is the result of a thorough reworking. La faune appears to be a twin, or continuation of the orchestral piece inspired by Mallarmé (L'après-midi d'un faune, 1894). The link between the two compositions is reinforced by the orchestration. One new element in it is the rhythmic ostinato, reminiscent of a tambour.
The two Banville settings (Caprice, 1880 and Fête galante, 1882), belong to the early songs, and Debussy dedicated both to Madame Vasnier. One of the young Debussy's favourite poets was Théodore de Banville (1823-1891): between 1880 and 1882 he composed songs to thirteen of his poems, but only one of these appeared in print in Debussy's lifetime. The story of Fête galante is particularly interesting: Debussy reworked the song and inserted it as a Menuet into the Petite suite.
Debussy's first attempts at songs date from 1879. He composed two songs that year, both to poems by Alfred de Musset (1810-1957). Rondeau was composed in 1881. Debussy later turned to contemporary poetry, and from the past it was typically the distant past (François Villon, Tristan Lhermite) that began to interest him. One interesting feature of the song Rondeau is that Debussy altered the original text by Musset in three places.
The last piece of the orchestrated cycle is Noël des enfants qui n'ont plus de maisons. Debussy also transcribed the song for children's choir (with piano accompaniment).
Szabolcs Molnár
translated by Richard Robinson
Sergei Rachmaninov: Symphony No. 1 in D minor, Op. 13
Rachmaninov's (1873-1943) first symphony was doomed to failure. Composed in 1895, its premiere two years later began well enough, with the choice of Glazunov as its conductor. The concert, though, proved a catastrophe. The composer and critic, Cesar Cui, wrote that the symphony was like a programme piece depicting the seven plagues that befell Egypt. Other critics expressed similar opinions. Rachmaninov blamed Glazunov.
"It is astonishing how so talented a person as Glazunov could conduct my symphony so poorly. I'm not talking about his stick technique, but his musicality. He feels nothing when he conducts. It is as though he understood nothing at all."
A year later, Rachmaninov's wife recalled that Glazunov was drunk on the day of the concert. The failure so traumatised Rachmaninov that for three years, he barely set pen to compositional paper, and was tortured by such depression that he had to turn to medical help. His recovery was characterised by a flow of majestic works, among them the 2nd Suite (Op. 17) for two pianos, the G minor cello sonata (Op. 19) and of course, the 2nd piano concerto (Op. 18). Years later, Rachmaninov blamed himself for the failure of the First Symphony. He called it
"weak, childish, patchy and bombastic."
These days, it is viewed more sympathetically. We find many original strokes in the composition. Its brutal gestures, the unstoppable flow of expression (especially in the Finale) are unprecedented in Russian music of the time. True, it occasionally strays from the point and is at times rather inflated. But its flexible rhythms, lyricism and economic exploitation of thematic material - which Cui characterised as the meaningless repetition of insignificant ideas - prophesises Rachmaninov's later refinement of style and personality.
Szabolcs Molnár
translated by Nicholas Jenkins


---
Hungarian National Philharmonic Orchestra

The history of the Hungarian National Philharmonic Orchestra can be traced back to 1923, when the Budapest Metropolitan Orchestra was founded. The orchestra soon became a focal point in Budapest's musical life. Following the Second World War, Ferenc Fricsay and László Somogyi became its principal conductors, and the orchestra also began to tour abroad. In the same period, nearly 40 concerts were given under the baton of Otto Klemperer, while Antal Doráti was another regular guest conductor.

In 1952 a new artistic era began when the orchestra, by then renamed the Hungarian State Symphony Orchestra, found its ideal conductor in János Ferencsik. From the 1960s on, performances were enhanced by a growing number of visits by guest conductors, including Ernest Ansermet, Antal Doráti, Zubin Mehta, Lorin Maazel, Sir John Barbirolli, Leopold Stokowski, Claudio Abbado and Christoph von Dohnányi.

Eminent soloists also appeared with the orchestra. Among these musicians of world renown were Sviatoslav Richter, Yehudi Menuhin, Anja Silja, János Starker and Ruggiero Ricci, to name but a few.

Ferencsik's death in 1984 marked the end of an era in the history of the orchestra. Three years later, the baton was passed to a worthy successor, Ken-Ichiro Kobayashi. Over the past few years the orchestra has received a great many invitations from abroad, and has given memorable concerts in places as far afield as Avery Fisher Hall in New York, Suntory Hall in Tokyo, Symphony Hall in Birmingham, Megaron Mousikos in Athens, and the Colmar Festival in France.
The year 1998 was another watershed: the orchestra - together with the Hungarian State Choir (now known as the Hungarian National Choir) - was proclaimed a fundamental national institution and its artistic management was reshuffled. Ken-Ichiro Kobayashi was promoted to the post of president-conductor while Péter Eötvös was appointed principal guest conductor in charge of fostering contemporary music. Since the autumn of 1997, Zoltán Kocsis has been general music director, and Kocsis invited Zsolt Hamar, one of the most talented of Hungary's young conductors, to become principal resident conductor.
In early 2000, a grant from the Ministry of National Cultural Heritage stimulated an orchestral development unprecedented in the Hungarian arts, and this rejuvenation has already been reflected in performances. However, the true beneficiaries are the audiences of the Hungarian National Philharmonic Orchestra, both in Hungary and abroad.


Zoltán Kocsis

Born in Budapest in 1952, Zoltán Kocsis began to play the piano at the age of five. In 1963, he entered the Béla Bartók Music School, studying piano and composition and in 1968, entered the Ferenc Liszt Music Academy as a pupil of Pál Kadosa and Ferenc Rados. His international fame began at the age of eighteen when he won Hungarian Radio's International Beethoven Competition, and a scintillating solo career rapidly unfolded. He was invited to perform all over Europe, in North and South America as well as the Far East. In 1977, he was invited by Sviatoslav Richter to perform at his festival in France, and the two pianists also gave duet recitals together.

He has performed with leading world orchestras such as the Berlin Philharmonic, the Royal Philharmonic, the Vienna Philharmonic, the New York Philharmonic, the Chicago Symphony Orchestra and the San Francisco Orchestra. He has been a regular guest at international festivals in Edinburgh, Paris, Tours, Lucerne, Salzburg, Prague and Menton, and worked with such conductors as Claudio Abbado, Christoph von Dohnányi, Edo de Waart, Charles Mackerras, Lovro von Matacic, Charles Dutoit, Herbert Blomstedt, Michael Tilson Thomas and Lorin Maazel.

In 1983, he co-founded the Budapest Festival Orchestra with Iván Fischer, and since 1987 has regularly conducted. He is also a recognised composer. He is deeply committed to contemporary music and has enjoyed a fruitful relationship with, amongst others, György Kurtág, giving world premieres of numerous Kurtág compositions, some of which are dedicated to him.

Zoltán Kocsis has recorded for Denon, Hungaroton, Nippon Columbia, Phonogram and Quintana, but is now an exclusive Philips Classics artist. He received an Edison prize for his recordings with Iván Fischer and the Budapest Festival Orchestra of the three Bartók concertos.

His Debussy recordings won the Gramophone prize as well as the "Instrumental Recording of the year" award.
In Autumn 1997, he became general music director of the National Philharmonic Orchestra (formerly the Hungarian State Orchestra). As a result, the orchestra's repertoire has broadened considerably, and since his appointment, several works have been given their world premiere. In recent years, he has toured many European countries, the United States and Japan with the orchestra as both conductor and soloist, and enjoyed immense critical acclaim.