Mihály Dresch Quartet with Chris Potter
Zea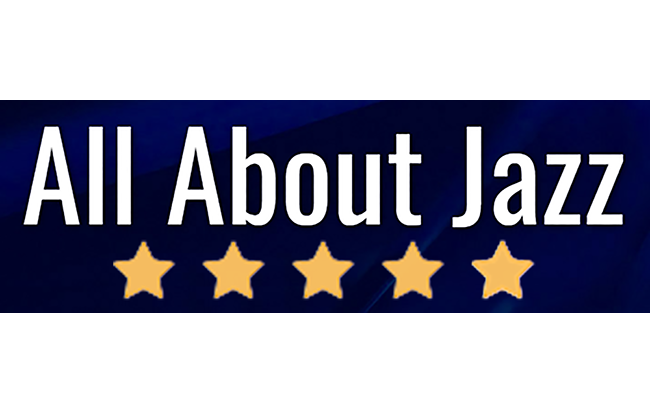 When Dresch starts a solo, you get the feel that you are reading his mind. That little bird of a melody trembles first when it opens its wings, ventures upwards, and also ponders the depth below. It crosses forests and pastures before the journey ends. Dresch is a perfectionist, no doubt about that, but he never wanted to display fireworks, he is too straightforward not to speak his mind. Instead of positioning himself out front all alone, he was always interested in teaming up with players who think along similar terms as he does, while doing some of those things in a different way. There is more contrast than similarity between him and sax player extraordinaire Chris Potter from the US, who is also picked up the bass clarinet on a number of tunes here. Potter and Dresch build up a rapport as they play so strongly that it is hard to believe this is their first date.
---
Artists
Mihály Dresch – tenor and soprano saxophone, fuhun
Miklós Lukács – cimbalom
Hock Ernő – double bass
István Baló – drums
Chris Potter – tenor saxophone, bass clarinet
---
About the album
All compositions by Mihály Dresch except tracks 2, 5 written by Chris Potter and track 1 written by Ed Blackwell, arranged by Chris Potter
Recorded live by Müpa Budapest at the Festival Theatre on 16 April, 2012
Sound engineer: Miklós Monoki
Mixed and mastered by Viktor Szabó 
Artwork: László Huszár / Greenroom 
Produced by László Gőz
Label manager: Tamás Bognár
In cooperation with Müpa Budapest Nonprofit Ltd.
---
---
Mihály Dresch Quartet with Chris Potter: Zea
04
Grazing Yonder, Six Bay Horses
9:44
08
Get Your Skates on, Mick!
6:03
The album is available in digital form at our retail partners
---
---
I got to know Chris Potter in 2008 via his Hungarian wife, when we went hiking together in the Kál Basin [north of Lake Balaton in the west of Hungary]. I have a house there where for years now around St. Stephen's Day in August we've jammed on a dusty field.
Once Chris came over and joined in. It was fantastic: everyone felt that something special was happening.
It was a great experience to make music with him. He's one of those rare, great musicians who don't fill you with trepidation; they liberate you.
Since then we've also played together in public several times. With his exceptional musicality he was able to identify perfectly with the playing of our quartet, as this live recording made in the Budapest Palace of Arts clearly shows.
The title of the album is Zea, a beautiful composition by Chris Potter. I know a Zea myself. I dedicate this album to her.
Mihály Dresch
---
Mihály Dresch has got an exceptionally loyal fan base in Hungary, moreover, he enjoys a great respect of fellow musicians across the field. He is the uncrowned king of Hungarian ethno-jazz. Shortly before this recording took place, a blog of jazz aficionados had started collecting signatures in order to get Dresch awarded with the Kossuth-prize, the highest state decoration one can get for artistic merits. Dresch, who celebrated his 60th birthday with a gala concert in the great Hall of the Music Academy in the meantime, is an exceptionally humble musician. He is consequent to the degree of being stubborn at times, as far as following his own artistic journey is concerned. Nevertheless he honoured initiations for guest soloing in jazz groups many times, and he has had a decade-long association with the hugely popular folk music outfit, the Csík ensemble. He was also prepared to take on friendly tenor battles: he has maintained an exciting brotherhood of the reeds with the sax-, clarinet, tárogató- and fujara-player Mihály Borbély.

Dresch was still studying at the conservatory, when he decided to explore the ethnic musical heritage of Hungary within the jazz idiom, informed by John Coltrane, Johnny Griffin and Archie Shepp on the one hand, Béla Bartók, Szabados and the recorder-playing old villager in Transylvania on the other. The main inspiration for Dresch and the other outstanding players of his generation, such as reed player István Grencsó, pianist Károly Binder and István Baló came from the founding father of free and roots-conscious improvisation in Hungary, György Szabados. Forty years later Dresch is the first among the equals of these bandleaders, while new generations have come to share their aesthetic approach of looking for authenticity. A welcome offspring of Dresch's quest is a new instrument that he designed after long years of experimentation: the Fuhun has keys resembling the saxophone, but it is sounds similar to the recorder – it can be heard to great merit in this concert, too.

The relentless quest of Dresch has also produced an exceptionally tightly knit quartet. The longest standing partnership, that with drummer István Baló, goes back to the years spent under the wings of Szabados. The sound of Baló and his unique approach to rhythmic undercurrents and asymmetries make him simply indispensible. The present quartet of Dresch has become at least as exciting as the earlier incarnation thanks to the unparalleled musicianship and colossal empathy of cimbalom player Miklós Lukács, who, since joining the band, has become the most recorded Hungarian session player in improvised music. He was even invited to join Charles Lloyd's group recently. His instrument resembles a dulcimer, but you'll immediately discover the differences upon hearing it. The youngest member of the quartet is the hugely devoted bass player Ernő Hock, who has a background in avant-garde, alternative pop and so much more, you name it.

When Dresch starts a solo, you get the feel that you are reading his mind. That little bird of a melody trembles first when it opens its wings, ventures upwards, and also ponders the depth below. It crosses forests and pastures before the journey ends. Dresch is a perfectionist, no doubt about that, but he never wanted to display fireworks, he is too straightforward not to speak his mind. Instead of positioning himself out front all alone, he was always interested in teaming up with players who think along similar terms as he does, while doing some of those things in a different way. There is more contrast than similarity between him and sax player extraordinaire Chris Potter from the US, who is also picked up the bass clarinet on a number of tunes here. Potter and Dresch build up a rapport as they play so strongly that it is hard to believe this is their first date. The two met privately, playing at free, open air sessions at the grass roots intellectual and musical gathering that Dresch, Baló and others have developed around the village property they had bought in Kisörspuszta by the lake Balaton.

Potter is the perfect guest: he never becomes too talkative, nor does he just nod away at the ideas Dresch raises. Check out Legényes, the tune which is the type of music accompanying the peacock-like solo dance of young lads, first trying to catch the attention of the girls, and then speeding up into a virtuoso display of jumps and kicks, slapping their ankle proudly to the rhythm. Potter has mastered the rhythms and harmonies of the Hungarian and other ethnic components, he is able to show that there is rhapsody in his soul, too, elegantly filling the framework of the folk-songs that are in fact compositions of Dresch. In the duos with the bandleader and truly inspired by the forward-moving bandwagon you can hear hilarious dance-driven passages in which they trade solos and go all the way together. Potter proves why he has become one of the top sax players on the global scene. While the drive, the urge, the vertigo (check out the final track) are the fruits of decades of determined work by Dresch and his quartet, fitting into all that so smoothly and so creatively on both his horns, in both the accompanying and the soloing roles, you needed somebody of the stature of Chris Potter.

Kornél Zipernovszky