Leïla Martial - Valentin Ceccaldi
Le Jardin Des Délices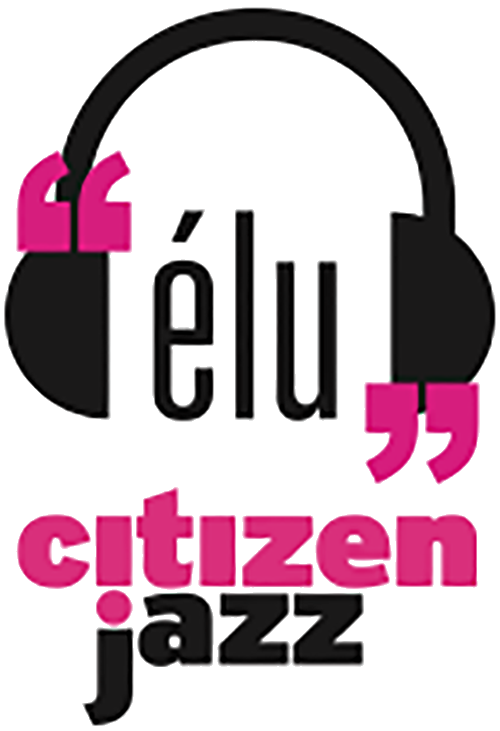 Leïla Martial, the uncrowned queen of French vocal jazz, leads us into the enchanting world of her imagination, accompanied by Valentin Ceccaldi. With her astonishing vocal abilities and boundless creativity, she can choose from countless means of expression: caressing, tormenting, inspiring laughter, and imitating the sounds of nature.
In their arrangements, Martial and Ceccaldi create dialogue between musical idioms, regions, and the various chapters of music history. Martial's multifaceted identity reveals itself in how only one of the six songs (Ève au jardin des délices, a nod to the famous painting by Hieronymus Bosch) was composed by the duo themselves. For three of other tracks they have arranged classical arias, for one a folk song from Réunion, and another derives from a French chanson singer, Barbara.
With pre-existing building blocks, the duo construct a fresh musical world, which is at once weighty and airy, tender and strong, graceful and bold.
---
Artists
Leïla Martial – voice, objects
Valentin Ceccaldi – cello
---
About the album
All songs arranged by Leïla Martial and Valentin Ceccaldi
Recorded at BMC Studio, Budapest on 18-20 December, 2022
Recorded and mixed by Boris Darley
Mastered by Viktor Szabó

Artwork: Anna Natter / Cinniature
Produced by László Gőz
Label manager: Tamás Bognár
Booking: Laurent Carrier (Colore / Orotone)
laurentcarrier@colore.fr
Valentin Ceccaldi, Leïla Martial (Photo: István Huszti)
Leïla Martial (Photo: István Huszti)
Valentin Ceccaldi (Photo: István Huszti)
---
---
Leïla Martial - Valentin Ceccaldi: Le Jardin Des Délices
01
Au bois de Saint-Amand (Barbara)
3:44
02
Ève au jardin des délices (Valentin Ceccaldi / Leïla Martial)
14:50
03
Cold Song (Henry Purcell / John Dryden)
5:42
04
Mon frère (Alain Péters / Leïla Martial)
4:28
05
Au bord de l'eau (Gabriel Fauré / Sully Prudhomme)
8:42
06
Asturiana (Manuel De Falla)
6:52
The album is available in digital form at our retail partners
---
---
When I met up with Leïla Martial to talk about this new album and the liner notes that it might inspire from me, she was still wondering about the order of the pieces, and suggested I think about it and make a suggestion. Somewhat intimidated by this request, I imagined instead  inviting listeners to use the programming possibilities of digital sound systems to make up their own list, or even to change the order each time they listen, given the extent, contrast and fluidity of the creative field shared by the singer and cellist Valentin Ceccaldi, which lends itself to all kinds of combinations. The latter, whom I later interviewed by telephone, told me how lucky he was to play the cello, since bowed string instruments offer a point of convergence between a multitude of cultures (jazz, classical, and traditional music from all over the world) and the cello exists at the crossroads of a range of functions, from strict rhythmic punctuation to lyrical flights of fancy, via the harmonic deployment of the basso continuo or walking bass and the guitaristic expression of pizzicati chords.
Both the singer and the cellist made their mark on the jazz and improvised music scene in the second decade of this century, at a time when these labels were losing their relevance but were still necessary to distinguish them from practices that were more burdened by the weight of tradition or commercial demands. The liberation of the improvised gesture by the various genera tions of jazz in the twentieth century paved the way for the artists of the twenty-first century to create a dialogue between musical genres, their regions, and the various chapters in the history of music.
Leïla Martial grew up with an opera singer mother and an oboist father. She discovered jazz at school in Marciac (the town where the famous Jazz in Marciac festival is held), perfected her improvisation skills in various conservatoire classes, while at the same time experimenting with theatre and circus, as well as the extended vocal techniques that her curiosity led her to discover through ethnological research into the nomadic populations of the Inuits, Pygmies, and Gypsies. 
Valentin Ceccaldi trained with his brother, Théo, at the school founded in Orléans by their father, Serge Ceccaldi, where they studied 'La Musique' free of all aesthetic boundaries, before forming Le Tricollectif, an artistic company with unstable and constantly expanding horizons. So, in December 2012, when Leïla was invited to perform a duet at the Olympia as part of TSF Jazz radio's annual soirée, it was only natural that she should call on Valentin Ceccaldi to cover the song Left Alone, co-written by Billie Holiday and her last pianist Mal Waldron, and give it what Kundera, writing of Stravinsky in Les Testaments trahis, calls, "the playful transcription, for him a way of establishing communication between the centuries".
Following a long but discontinuous collaboration, the Covid episode was an opportunity for them to refocus on a repertoire of songs that make up Leïla Martial's imaginary world, and their repertoire opens here in a significant way with Le Petit Bois de Saint-Amand, whose light melodic contours and playground nursery rhyme charm contrast with the record's centrepiece, Ève au jardin des délices [Eve in the garden of delights], a reflection on the destiny of Woman, and a feminist manifesto. And yet the contrast is only apparent: the nursery rhyme written by the singer Barbara is nothing more than a journey through the ages of life, from the first games of hide-and-seek to the grave, while the more dramatic overtones of the long piece that follows are interspersed with voice games reminiscent of the masquerades in Hieronymos Bosch's famous Garden of Earthly Delights, which is simply another, biblical, version of the chronology of existence.
The rest of the programme is like a trailing veil, a drifting variation on this grand fresco, made up of great arias that have left their mark on Leïla Martial's imagination (Manuel de Falla's Asturiana, Gabriel Fauré's Au Bord de l'eau, Henry Purcell's Cold Song) and from which Valentin Ceccaldi has extracted, distilled, stretched, or bypassed the original orchestral substances, adding a melody "for the desert island" that he borrowed from the Reunionese singer Alain Péters, Mangé Pou le Coeur, and to which Leïla Martial has written new lyrics (Mon Frère).
Gravity and lightness, grace and impertinence, written and oral traditions, clear song and sonic abstraction, writing and improvisation, real or imaginary languages, fragments of meaning and pure bursts of sound are never at odds with each other in Leïla Martial's work; nor are they  in that of her accomplice Valentin Ceccaldi. Skilfully and lovingly appropriating the works, languages, and techniques of the past and elsewhere, such as archiving, communication techniques, and the abolition of distance make them available to our times, they both walk the same tenuous thread balancing between these aspects of existence – tragic and comic, affinity and revolt, joy and sorrow, tenderness and violence – that Le Jardin des délices illustrates, giving this twenty-first century, with all its fears, a last refuge in grace.
Franck Bergerot
Translated by Richard Robinson


Lorsque nous nous sommes rencontrés avec Leïla Martial pour parler de ce nouvel album et des notes de livret qu'il pourrait m'inspirer, elle hésitait encore quant à l'ordre des morceaux et m'avait proposé d'y réfléchir et de lui faire quelque suggestion. Peut-être intimidé par cette demande, j'imaginai plutôt d'inviter l'auditeur à recourir aux possibilités de programmation des systèmes d'écoute numérique pour se faire sa propre liste, voire à en modifier l'ordre à chaque écoute, tant le domaine créatif que partage la chanteuse avec le violoncelliste Valentin Ceccaldi est étendu, contrasté, fluide, et se prête à toutes les combinaisons. Ce dernier que j'interrogeai plus tard par téléphone, me fit part de la chance qu'il avait de jouer du violoncelle, les instruments à cordes frottées offrant un point de convergen ce d'une multitude de cultures – jazz, classique, musiques traditionnelles du monde entier –, et le violoncelle existant au carrefour d'un faisceau de fonctions, de la stricte ponctuation rythmique à l'envolée lyrique en passant par le déploiement harmonique de la basse continue ou de la walking bass et l'expression guitaristique en accords pizzicati.
L'un et l'autre, la chanteuse et le violoncelliste, se sont imposés sur la scène du jazz et des musiques improvisées dans la seconde décennie de ce siècle, à un moment où ces étiquettes perdaient de leur pertinence tout en restant nécessaires pour les distinguer des pratiques plus formatées par le poids des traditions ou des exigences commerciales. La libération du geste improvisé par les différentes générations du jazz au 20e siècle invitait les artistes du 21e à faire dialoguer les genres musicaux, leurs régions et les différents chapitres de l'Histoire de la  musique.
Leïla Martial a grandi entre une mère chanteuse lyrique et un pè re hautboïste, a découvert le jazz au collège de Marciac (la commune du fameux festival Jazz in Marci ac), a perfectionné sa pratique de l'improvisation dans différentes classes de conservatoire tout en la  confrontant aux disciplines du théâtre et du cirque, ainsi qu'aux techniques vocales étendues que sa curiosité lui a fait découvrir à l'écoute ethnologique des populations nomades inuits, pygmées ou tziganes. 
Valentin Ceccaldi s'est formé avec son frère, Théo, dans l'école fondée à Orléans par leur père, Serge Ceccaldi, où ils ont appris "La Musique" au-delà de toute frontière esthétique, avant de constituer Le Tricollectif, compagnie artistique aux horizons instables et constamment  repoussés. Aussi, en décembre 2012, lorsque Leïla fut invitée à se produire en duo à l'Olympia dans le cadre de la soirée annuelle de la radio TSF Jazz, est-ce tout naturellement qu'elle fit appel à Valentin Ceccaldi pour reprendre la chanson cosignée par Billie Holiday et son dernier pianiste Mal Waldron, Left Alone, et en donner ce que Kundera nomme dans Les Testaments trahis, à propos de Stravinsky, « la transcription ludique, pour lui comme une façon d'établir une communication entre les siècle ».
À la suite d'une collaboration longue mais discontinue, l'épisode du covid aura été l'occasion pour eux de se recentrer sur un répertoire de chansons constitutives de l'univers imaginaire de Leïla Martial, et leur répertoire s'ouvre ici de manière significative par Le Petit Bois de Saint-Amand dont la légèreté des contours mélodiques et les allures de comptine de cour d'école contraste avec la pièce maîtresse du disque, Ève au jardin des délices, réflexion sur le destin de La Femme et manifeste féministe.
Et pourtant le contraste n'est qu'apparent, la comptine signée par la chanteuse Barbara n'étant rien d'autre qu'une traversée des âges de la vie, des premières parties de cache-cache à la tombe, tandis que les accents plus dramatiques de la longue pièce qui suit so nt traversés de jeux de voix évoquant les mascarades du fameux Jardin des délices de Jérôme Bosch qui n'est qu'une autre version, biblique, de la chronologie de l'existence.
La suite du programme fait à cette grande fresque comme un voile de traine, une déclinaison en forme de dérive, constituée de grands airs qui ont marqué l'imaginaire de Leïla Martial (Asturiana de Manuel de Falla, Au Bord de l'eau de Gabriel Fauré, Cold Song d'Henry Purcell) et dont Valentin Ceccaldi a su extraire, distiller, étirer ou contourner les substances orchestrales originales, ajoutant une mélodie « pour l'île déserte » qu'il a empruntée au chanteur réunionnais Alain Péters, Mangé Pou le Coeur, et sur laquelle sa complice a écrit de nouvelles paroles (Mon Frère).
Gravité et légèreté, grâce et impertinence, traditions écrites et orales, chanson claire et abstraction sonore, écriture et improvisation, langues réelles ou imaginaires, parcelles de sens et purs éclats sonores ne sont jamais ici aux antipodes l'un de l'autre chez Leïla Martial, tout comme chez son compère Valentin Ceccaldi. S'appropriant savamment et amoureusement les oeuvres, les langages et les techniques du passé et d'ailleurs, tels que l'archivage, les techniques de communication et l'abolition des distances les offrent à la connaissance de notre époque, tous deux marchent sur le même fil ténu en équilibre entre ces versants de l'existence – tragique et co mique, affinité et révolte, joie et douleur, tendresse et violence – qu'illustre Le Jardin des délices, accordant à ce 21e siècle de toutes les craintes un dernier refuge à la grâce.

Franck Bergerot


Lyrics:

Eve in the Garden of Delights
(Lyrics by Leïla Martial)

The Calling
(0:00 - 3:12)

This morning
hazy and distant
The call of rebellious souls resounds

In love
Alone in their garden
The fruits of pleasure within hand's reach

Free

Life
(3:12 - 5:28)

Which one of them found the apple
Who sniffed it, who took it out of bed
Who saw it
Who crossed the garden naked
Dancing on one foot while the sun burnt
what was left of liberty
Who knows if the fruit was ripe or rotten
Seeing them grow pale, you realize that the law
The law has been laid down by daddy on a hard
liquor night
We getting wasted with Peter and Paul
Sorry we didn't think of inviting you
Eve in turmoil, rise up, take up the fight
Walk out on daddy don't worry

He probably needs a holiday, he didn't really want
that
Let's go walk in the woods while the wolf's away

Ave Maria Gratia Plena…

"And God said to the woman: I will greatly
multiply your pain in childbearing; in pain you
shall bring forth children, yet your desire shall
be for your husband, and he shall rule over you."
(Genesis 3:16)

"I do not permit a woman to teach or to assume
authority over a man; she must be quiet."
(1 Timothy 2:12)

What then is this new day that dawns
This new land, which no longer shelters sectarian
Adam
Where we finally taste the sap that Eve kept in her
1000-year-old breast
What the hell was God doing?

1 2 3 watch out !
Mirror, my pretty mirror, tell me who I am
The moon has changed its face and suddenly I see
the slumbering paths again
Disappeared in the hollow of the loins the mark
of time
How many prayers smothered in the teats of fate
Fly away swallow
Open your wings, open your voice

The Sound Mind
(5:28 - 14:50)

You my sister
Your voice still echoes
In the gardens
In every flower

Eve, get up and dance with life

My friend,
My sister
I'll never forget how you fought
For every flower


My Brother
(Lyrics by Leïla Martial)

Just like yesterday, opening joyful we go out
walking
We go on the paths
There is nothing better to do than cultivate the
earth and watching brother grow
And abandoning his mother's breast

Oh where is the wind oh where is my brother
Oh he moves on, leaving misery behind

Hey you, brother, who left, setting out on the road
one fine day in winter,
Come close to your sister and blow out these
candles that still burn for you,
In the crux of her heart
In the folds of her voice

Oh where is the wind, where is my brother
Oh he moves on, leaving misery behind

I know that it's not blood that makes us brothers,
But the song of the earth
Yes, but me I'm a bird of many brothers and
sisters
Who will always look for his brother in the
playground to pass him the ball

Oh where is the wind, where is my brother
Oh he moves on, leaving misery behind

I know that brothers rise everyday form the belly
of the earth
Yes but you Hugo, I felt in my hands the beating
of your heart
And from the first hour you made mine beat

Oh where is the wind, where is my brother
Oh he moves on, leaving misery behind

Far beyond the seas it's you my little brother
Who makes my heart beat
I, who am not a mother, I have known the happiness,
Of having you as brother

Translated by Richard Robinson