László Sáry
Locomotive Symphony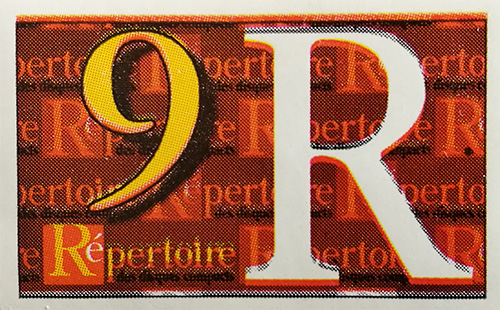 ℗ 1998 & 2002
After a three-decade-long career it is the first time the outstanding figure of today's Hungarian contemporary music, the music director of the József Katona Theatre, the lecturer at the Academy of Film and Theatrical Arts has composed an electro-acoustic composition. László Sáry turned to the sounds of steam locomotives and their surroundings; he explores and exaggerates the "human" features of these lovely engine-monsters that remind us of living creatures.
---
About the album
Collected by Zsolt Károlyi ℗ 1983 Hungaroton SLPX 19213
Courtesy of Hungaroton.
Recorded at the HEAR Studio, Hungary
Recording engineer: István Horváth
Music published by Editio Musica Budapest (1-2)
Cover photo: István Huszti
Portrait photos: Andrea Felvégi
Design: Meral Yasar
Produced by László Gőz
The recording was sponsored by the National Cultural Fund of Hungary and the HEAR Studio of the Hungarian Radio.
László Sáry | Photo: Andrea Felvégi
---
---
László Sáry:
01
Locomotive Symphony
16:48
02
Studies on Steam Engines
8:20
Source material: Hungarian Steam Locomotives
03
Collected by Zsolt Károlyi ℗ 1983 Hungaroton SLPX 19213
44:28
The album is available in digital form at our retail partners
---
---
László Sáry uses industrial noises, the sound of engines, rails, hammers, yet Etudes are full of living beings. This is the world of childhood as I see it, the forest of childhood peopled by mysterious and magical creatures, like a poem by Sándor Weöres.
It's a process of understanding. Gradually everything starts to make sense. Monsters huffing and puffing in such alarmingly close proximity in the beginning are in the fact working hard; the music created by playful whistles and merrily clanking hammers is interrupted by the painful shrieks of engine-animals, and at the end it is at the command of human beings that they pull out with their heavy load. It is an enchanting piece.
Gábor Zsámbéki
Director

In a unique way László Sáry shows us how to create very complicated and dynamic structures from the most simple musical elements starting out from the musically which exists in every one of us.
Zoltán Jeney
Composer

Memories of Steam Engines
Steam engines have been an inspiration to poets and musicians, and for generations were called "symbols of the modern age". In our childhood we could meet them every day; we gazed at their black bodies and tangled tubes in wonder, and were afraid of them when they let off sparks at night. We gave them names. Their official names, or rather their identification numbers, we discovered later: the proud one with a pointed nose was 328, and the little one which beside its hefty companions looked like a dachshund among St. Bernards was called 326. We badgered our parents ceaselessly to buy us steam engine models, and envied the lucky people who could feed them, and commanded them by operating their levers.
The Big Black Beings are gone now. Pictures remain, film extracts too, but these cannot evoke their former glory and individuality. Only one thing is capable of this, and that is a record on which their voices, their last message and testament can be heard.
As we listen to the Big Black Beings we involuntarily relive the beauty of our childhood years and remember the good times.
The testament of steam engines, friends of by-gone years, remind us that in everything that surrounds us, in everyday sounds, even in the noise of machines, there is beauty to be discovered.
Sándor Kovács, 1984

I have always been passionate about steam engines. I see them as living creatures, and love them as others love women, or horses. In Pacific 231, rather than imitating the sound of steam engines, I use a musical form to recreate a visual impression and a physical sense of joy. Detached observation is only the starting point: a gradual buildup of speed takes over the quiet breathing of the machine at rest, finally leading to that most glorious state: the thrill of 300 tons of train tearing through the night at 120 km/hour.
Arthur Honegger, 1923

"... the steam engine, now, that is quite different; it is enormous, belches, grumbles, roars, shrieks and seems about to explode as it comes to a halt. On this terrifying creature stands the engine-driver, looking down with infinite kindness on the little boy, who should not be within a mile of the track."
Attila József, 1936


---
Music in Steam Engines

László Sáry is connected more closely to steam engines than by a general liking for them. His father was a station master, and he spent his childhood beside the railway: he came to know the engines almost as family members. This may explain why after thirty years of composition, it was to steam engines and their surroundings which he turned when he first wrote an electro-acoustic composition and first used "concrete" sounds. Not that Sáry's two steam engine pieces were a complete surprise: as a member of the most significant avantgarde ensemble in Hungary of the '70s and '80s, the Budapest New Music Studio, Cage's concept that "noise is music", was never alien to him.

Sáry's steam engine music is like cartoons in which trains have human faces, and it is through this that Sáry's characteristics - stylistic traits from other works - emerge. The permuted play of train whistles, morse signals and asymmetric rhythms are familiar from Sáry's Musical Parlour Game, and Pebble Playing in a Pot, for example. When an organ part is born out of whistle signs and is then transformed into a cuckoo clock or a hurdy-gurdy; when the clacking of an engine crystallises into the music of Wagner's Niebelheim and recalls the rhythms of Mime's dwarf realm; when the train wheels grinding against the tracks is transformed into an expansive, mystical melody; then it becomes clear that the boundary line between music and life, previously sharply demarcated, is traversable for László Sáry: the sounds of the railway and its life are metamorphosed into musical experiences. An interesting aspect of the record is that it not only presents the work, but also documents its birth and various phases of its creation. The most complete musical composition is the Locomotive Symphony, of which an early form, which was actually a first draft, is the Studies on Steam Engines. Yet the two pieces live alongside one another, each an individual work in its own right. The third part of the record consists of the composer's source materials. This is a re-mastered vinyl recording from 1983, which forms a catalogue of Hungary's steam engine sounds, made immediately before the trains became obsolete. Having listened to Sáry's works, this 44-minute sample collection makes an impression like a Werkfilm, demonstrating the work's evolution. In this context, the creative intervention through which the composer commemorates his cherished steam engines is all the more admirable.


Steam Engines in Music

Locomotives have been accompanied by the attention and affection of composers virtually ever since they were set on the tracks. In his later years, Dvořák was an admirer, and was a regular trainspotter. A good three decades on, a depiction of these heavy, high-speed engines in a symphonic movement brought international success to a young Swiss composer: the composer was Arthur Honegger, the work was Pacific 231. László Sáry's two engine works testify that the smoky iron horse can be a source of inspiration to composers today too. Yet there have been great changes in the field of steam-engine music in the 75 years that have passed since Pacific 231. Not even thinking primarily of the compositional technique (although that difference is fundamental, in that Honegger evoked an image with traditional symphonic means, while Sáry took his material from actual "concrete" engine noises) but rather of atmosphere. Honegger's 1923 piece is a triumphal song expressing the joy of modern man. Sáry's symphony and etude, on the other hand, is a memorial to archaic machines and their bygone age. The composition thus inevitably embodies a melancholy associated with transience, the only consolation for which is provided by Sáry's seeking out and emphasising the most animate, even 'human' aspects of the cherished mechanical monsters.

Zoltán Farkas


---
László Sáry on his works

For a long time I had planned to write a work, the rhythms and sonorities of which would consist of the sounds of steam engines and their environment. The gigantic engines made an enthralling spectacle, and their voices are among the defining sonic experiences of my childhood.

I spent my childhood at Győrasszonyfa, one of the small stations of the line between Győr and Veszprém, where my father was the station manager. This was in the 1950s and '60s, when only steam engines used the line. I watched the breathing of the stationary engines in wonder; the way they drew in and blew out the air was almost like human beings. I liked the whistles of the various steam engines, the intense sound of which were heard from afar. I remember the steam engine's jerking movement, which produced varying, uneven rhythms as it pulled the heavy loads. The most beautiful sounds were to be heard beside the bends in the tracks: the grinding of the train wheels against the tracks played glorious melodies and harmonies. I often heard the haphazard chime of the pointsman's barrier too, which warned of trains approaching.

At Győr station, which I frequented daily, especially in the afternoon, an enthralling, almost surreal sound experience received me in the rush hour. The shouts of the announcers, which could often be understood only in snatches and single words, were mixed in with various
clatterings from the steam engines. Whistles, grinding, fast clanks and distorted human speech, came together in a impressive, many-layered composition in my ear. I loved listening to the sounds of nature in the wide-open space of the open tracks, which were periodically shattered by a fast passenger or goods train dashing noisily by.

It seemed sometimes as if these sparking, smoky, clanking black monsters might actually take off, and disappear into thin air. With the two works on this recording I would like to evoke the world and landscape of my childhood, and create a memorial to the giants of a passed age: the steam engines.