BHKZ Academy, MR Symph.Orch. Winds, Schola Cantorum Budapestiensis, Géza Gémesi
László Sáry: Hyperion's song of destiny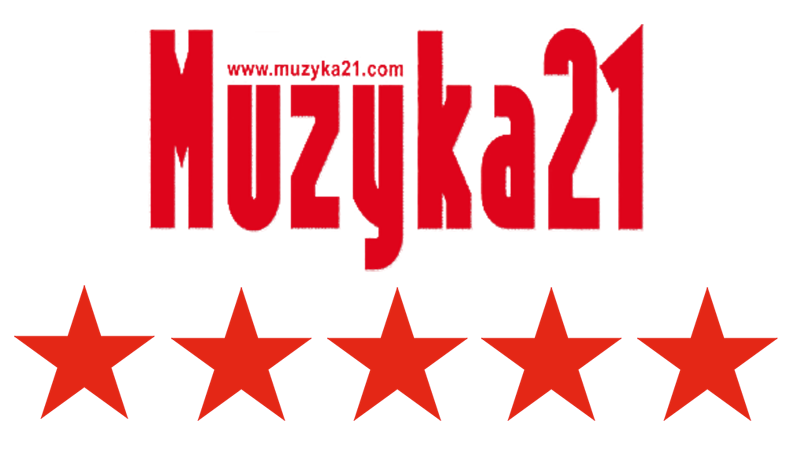 Listening to the multifaceted music of László Sáry, one is hard-pressed not to conclude that these sounds could only have been dreamed up by a composer in whose soul there remained some measure of childlike omniscience. Rather than focusing on the playfulness of the eternal child, this CD highlights another aspect of childhood: an openness to sacred things. The Bible puts it quite clearly: 'Let the little children come to me, […], for the kingdom of God belongs to such as these.'
Zoltán Farkas
---
Artists
BHKZ Academy (1, 3-7)
MR Symphony Orchestra Winds (2)
Schola Cantorum Budapestiensis,
artistic director: Tamás Bubnó (1, 7)
Conducted by Géza Gémesi (1-7)

Soloists:
Klára Csordás – mezzosoprano (3, 5)
Lajos Lencsés – english horn (5)
Horia Dumitrache – clarinet (5)
Lajos Rozmán – clarinet (5)
Anna Mérey – violin (6)
István Lukácsházi – double bass (6)
---
About the album
Recorded at Studio 22 of the Hungarian Radio on 16 June, 2010 (1), 20 February, 2009 (2), at the BMC Concert Hall on 8-11 October, 2014 (3-6) and at St. Ann Parish Church, Budapest on 29 September, 2010 (7)
Recording producers: Péter Illényi (1, 7), Gusztáv Bárány (2), Géza Gémesi (3-6)
Sound engineers: Miklós Lukács (1, 2), Viktor Szabó (3-6), Sándor Papp (7)
Mixed and mastered by Viktor Szabó (3-6)
Music publisher: Editio Musica Budapest (2-5)
Artwork: László Huszár / Greenroom
Produced by László Gőz
Label manager: Tamás Bognár
Supported by the National Cultural Fund of Hungary
In association with MTVA (Media Support and Asset Management Found)
László Sáry | Photo: Andrea Felvégi
BHKZ Academy, Anna Mérey, Géza Gémesi, István Lukácsházi | Photo: Gábor Kotschy – CAFe Budapest 2014 / Müpa
Klára Csordás | Photo: Andrea Felvégi
Géza Gémesi and László Sáry | Photo: Andrea Felvégi
---
---
László Sáry:
01
There's only ever what there is (2005)
4:56
02
In memoriam Igor Stravinsky (1980-2001)
6:28
03
Journey to Ixtlan (1980)
4:51
04
Hyperion's Song of Destiny (1985-86)
20:48
05
El viaje definitivo (1992)
4:21
06
Ludus choralis (2013)
4:16
The album is available in digital form at our retail partners
---
---
Overhear the Silence

'Those who are loved by the gods are forever left as children.'
(Jenő Heltai)

Listening to the multifaceted music of László Sáry, one is hard-pressed not to conclude that these sounds could only have been dreamed up by a composer in whose soul there remained some measure of childlike omniscience. Rather than focusing on the playfulness of the eternal child, this CD highlights another aspect of childhood: an openness to sacred things. The Bible puts it quite clearly: 'Let the little children come to me, […], for the kingdom of God belongs to such as these.'

'The world of sacred things has always interested me,' the composer once stated. The piece Hyperion's Song of Destiny (Hommage à Hölderlin) is one of his works that comes closest to sacredness. This CD is organized symmetrically, with Hyperion at the centre, and encasing it like the layers of an onion are three skins.

The outer skin is provided by two settings of poems by Sándor Weöres. Sáry's music resonates particularly sensitively to Weöres's poetry. A poet of ancient knowledge, Weöres often expresses himself in paradoxes, in order to show that the apparent contradictions are in fact facets of the same phenomenon. The duality of constant change and constant immobility could hardly be more accurately translated into music than László Sáry does in his composition Mindig csak az van, ami van [There's only ever what there is], which he wrote for his composer brother József Sári's seventieth birthday in 2005. We hear a series of chords in which only one note at a time changes, and within each verse the rhythm remains constant. But this miniscule change charges the apparent monotony with the utmost tension. Track 7, the fi nal track on the CD, is the 1988 piece Hexagramm, a setting of Sándor Weöres's poem Kínai templom (Chinese Temple). This poem, consisting exclusively of monosyllabic words, is itself highly musical in character: the resonance of the vowels calls to mind the tolling of Chinese bells. Each vocal soloist is coupled with one pair of instruments, and the resulting six-times-threepart musical texture is created (as so often in the case of Sáry) by canon technique: all three parts play the same melody, but the rhythm, the organization of the notes in time, differs. This texture, reminiscent of an organic natural formation, or luxuriant foliage, is further enriched through the additional canonical repetition of one or another motifs between the groups interspersed among the various vocal parts.

The second layer enclosing Hyperion's Song of Destiny consists of two instrumental compositions. In memoriam Igor Stravinsky (1980, rev. 2001) was written for twenty-four wind instruments, thus recalling the orchestration of the Russian master's Symphonies of Wind Instruments of 1920. This piece too provides the dual experience of permanence and change. Certain recurrent refrains create in the listener the sense of 'forever returning'. The first 16 bars of the composition are repeated unchanged in the fi nal 16 bars, and two other formal sections are repeated 'verbatim'. However the form is not completely symmetrical, but more unpredictable. The musical texture pulsates continuously: in places it thins out, elsewhere it basks in the full sonority of all 24 parts. Track 6 on the CD, the 2014 piece Ludus choralis, applies the same free canon technique as Hexagramm. Sáry weaves the chorale melody above and below the typical, densely textured four orchestral string parts, and it is played in perfect parallel motion on a solo violin and a solo double bass. At the far-flung distance of three octaves, the melody thus has a special sheen and its connection with the orchestral material can be clearly heard. It is beautiful, in the strict sense of the word. Such processes cannot be concluded, only interrupted, and so the unexpected cut-off of the 'unending melody' awakens in the listener a sense of melancholy and loss.

The third innermost sheath surrounding Hyperion is two versions of the same composition. The 1980 piece Utazás Ixtlán felé [Journey to Ixtlán] is a German translation of the poem El viaje definitivo by the Spanish poet Juan Ramón Jiménez, with the omission of the last verse. In the English translation made by Carlos Castaneda, the poem runs: '...and I will leave. But the birds will stay, singing: / and my garden will stay, with its green tree, / with its water well. // Many afternoons the sky will be blue and placid, / and the bells in the belfry will chime, / as they are chiming this very afternoon. // The people who have loved me will pass away, / and the town will burst anew every year. / But my spirit will always wander nostalgic / in the same recondite corner of my fl owery garden.' This composition also features one of Sáry's favourite methods of constructing free canons. The violin parts play the same circular melody as the soprano, yet not as a 'true' strict canon, but with various rhythmic deviations. One or other of the parts rushes a little, or perhaps dallies, with a motif of the melody, and so a vacillation between monotony (in the strict sense) and heterophony provides the special mood of the piece, which matches splendidly the dark, elegiac tone of the poem, and in fact one of its key words. Sáry captures a particular moment of Juan Ramón Jiménez's poem brilliantly. The busy, unresting musical texture is a vivid musical equivalent to the wandering hither and thither (umherirren) of a soul longing for home. Journey to Ixtlán for soprano and 12 melody instruments is certainly not what concert organizers dream of: perhaps practical considerations led the composer to create a chamber version in 1992 for soprano and three solo instruments, entitled El viaje defi nitivo (The Definitive Journey). This composition uses the original Spanish version of the whole poem, and the same musical material is given a more concise treatment, though its character remains unchanged.

The three outer layers encase a magnum opus in the centre: Hyperion's Song of Destiny, written in 1985/86 for twenty-four string instruments. The Hölderlin poem from which it takes its inspiration is not heard here, and the music can hardly be said to illustrate the fateless, pure eternal life of the blessed in heaven, or its opposite, the blind destiny of humankind, full of suffering. Yet the trajectory of this composition unfolds like a single twenty-minute breath, in which we can wallow but not take bearings, and the work seems to be a kind of sacrifi cial music. (In this sense it bears a resemblance to Barnabás Dukay's piece To the Setting Sun, also for 24 parts.) It opens a window onto another world, onto a hitherto unknown universe of sound.

Zoltán Farkas
(Translated by Richard Robinson)


---
László Sáry

László Sáry was born in 1940 in Győr. In 1966 he graduated in composition from the Liszt Academy of Music in Budapest, where his teacher was Endre Szervánszky. In 1970, together with Zoltán Jeney, László Vidovszky, Péter Eötvös, and Albert Simon, he founded the New Music Studio, in which he participated as both composer and performer. In 1972 on his visit to Darmstadt he came across the music and ideas of Christian Wolff. This meeting reinforced his interest in ways of composing outside traditional European practice.

From the mid-1970s he began to develop the special 'Sáry method', known as Creative music activities, which deals with the basic elements of new musical thinking. It gives guidance for certain compositional methods, and provides help in developing memory and improvisation skills, in focusing concentration, and in practising joint music-making. Several times a year he holds accredited courses for educationalists, music teachers and students at the Academy of Music. He has given many courses in Japan, France, Germany, Italy, Belgium and Estonia.

In 1979 he was awarded the Kassák Prize. In 1985 he received the Erkel Prize. Since 1990 he has been the musical director of the Katona Theatre, Budapest. In the same year he started teaching in the University of Theatre and Film, where he introduced a new subject, 'Creative music activities'. In 1993 he was awarded the Bartók-Pásztory Prize.

Since 1994 he has participated in the MUSE project (Music, source of balance and tolerance), an initiative of Lord Yehudi Menuhin. This is an educational method for children from disadvantaged backgrounds based on music, singing, dance and body movement. In 1996 he spent three months in Tokyo on a scholarship from the Japan Foundation, where he studied traditional Japanese theatre, music and dance. In 1998 his work Etudes for steam locomotives won a prize at the Seventh International Rostrum of Electroacoustic Music in Vienna.

Since 1998 he has been a member of the Széchenyi Academy of Letters and Arts. In 1999 the book of methodology, Creative music activities was published in Hungarian and English, and in 2006 in German too. In 2000 he was awarded the Artist of Merit Prize, and in 2008 was decorated as Outstanding Artist.


Géza Gémesi / BHKZ Academy

Géza Gémesi (1961) is a composer and conductor. At the Béla Bartók Conservatory in Budapest his teachers were István Fekete Győr, Barnabás Dukay, Éva B. Sipos, and at the Liszt Music Academy he studied under Sándor Szokolay, József Soproni, László Dobszay and Ervin Lukács. His careers as a conductor and as a composer run in parallel. Most of his compositional output (Quartetto, Az idő szívverése [The Heartbeat of time], Rögök [Clods], Pavane pour une Infante défunte, Hymnus) is for large chamber or symphony orchestra, or percussion chamber music. A CD of his compositions was released by Hungaroton Classic. As a leader of an orchestra he makes arrangements for string orchestra from important oeuvres, the most important being the transcriptions of works from Liszt's late period. As an editor he has worked on the New Liszt Complete Edition, and has reconstructed the original orchestral and two-piano versions of the Liszt's Faust Symphony.

In his wide-ranging work as a conductor, an important role is played by contemporary Hungarian composers and the classical avantgarde. He conducted the Hungarian premiers of Berlioz's Tristia and Messiaen's Trois petites liturgies and the first church performance in Hungary of Berlioz's Te Deum.

Uniting several of his prior ensembles and initiatives he created the BHKZ Academy, a unique orchestral community, creative and orchestral training workshop, and music publishers. Spurred by this the best Hungarian composers (including Barnabás Dukay, Zoltán Jeney, György Kurtág, József Sári, László Sáry, Zsolt Serei, András Soós, Sándor Szokolay, and László Vidovszky) have written pieces, and the most outstanding intrumentalists and musicologists have taken part in the work of the Academy and its forerunners (people such as Mária Eckhardt, Barnabás Kelemen, Katalin Kokas, Dezső Ránki, János Rolla, and the late Zoltán Gyöngyössy and Ildikó Vékony). Many CDs and radio recordings bear witness to the work of the ensembles and their conductor.


Klára Csordás

Klára Csordás studied at the Béla Bartók Conservatory in Budapest, then at the Liszt Music Academy, where she graduated as an opera singer and as a musicologist. Her teachers include Mária Fekete, György Kroó, György Kurtág and László Somfai. After graduating she continued studying at the Academy of Music in Vienna with Hilde Rössel-Majdan. She started her career as a soloist with the Hungarian National Philharmonic, and as an opera singer in Vienna.

She has been awarded the Cziffra Prize and is currently based in Paris. She has performed at such internationally known places such as the Opera Bastille, the Teatro Colón in Buenos Aires, the Wigmore Hall in London, the Alte Oper in Frankfurt, the SWR in Stuttgart, the Gulbenkian Foundation Lisbon, and the Kungliga Opera in Stockholm. She regularly gives concerts from New York to Tbilisi, and making the most of her training as a musicologist she herself compiles the programmes for her themed recitals. She speaks seven languages, thus she is able to perform an extremely wide repertoire of songs in the original language.

Throughout her career she has been committed to contemporary music. She has worked personally with many recognized composers (e.g. Péter Eötvös, Sofi a Gubaidulina, Matthias Pintscher, Wolfgang Rihm, Salvatore Sciarrino, Bent Sørensen), and has had a working relationship with Mauricio Kagel lasting twenty years. Her CD of Bartók songs was released by the Pyramid label.